Buffalo Sabres need to find their identity in November
November has been a tough month for the Buffalo Sabres. If they don't figure things out soon, they could dig themselves into a hole they can't get themselves out of.
October couldn't have gone better for the Buffalo Sabres. They had one of the most successful months in franchise history, ending the month with a 9-2-2 record. Last season, November was a terrific month for the Sabres, as they won 10 straight games. To say this season's November is going worse is an understatement.
Entering Tuesday, Nov. 12, the Sabres have lost four straight games, all of them in November. Moreover, they've allowed 15 goals in four games while scoring just six. That's good for a -9 goal differential. Compare this to October, when the Sabres had a +11 goal differential.
This decline is true across the board. They had the second-best power play in the NHL in October. So far in November, Buffalo hasn't converted on any of their nine opportunities. Their penalty kill wasn't great in October, but it's been downright dreadful in November through four games.
Not surprisingly, most of their players had a better month in October than November. In October, the Sabres had five players who averaged at least 0.75 points per game. Jack Eichel, Sam Reinhart, Jeff Skinner, Rasmus Dahlin, and Victor Olofsson each did. Through four games in November, Reinhart is the only Buffalo skater who's averaging at least 0.75 points per game.
However, the biggest dropoff has been their goaltending. Here's how Carter Hutton and Linus Ullmark did in October.
Hutton: 6-1-1 record, .926% save percentage
Ullmark: 3-1-1 record, .932% save percentage
Though it's worth pointing out each goalie has only played two games in November, both goalies have struggled in November.
Hutton 0-2-0 record, .868% save percentage
Ullmark: 0-2-0 record, .902% save percentage
Then again, maybe this shouldn't be a surprise. The Sabres' underlying stats weren't that great in October. They weren't above 50% in any possession stat except for 5v5 Goals For percentage. Their 94.24% on-ice save percentage at 5v5 should have raised red flags.
If this sounds familiar, it absolutely should because the Sabres had similar numbers last year, even during their 10 game winning streak. Buffalo had success in October because their goalies stood on their heads. It shouldn't be surprising they're losing games now that they aren't.
However, it's not too late for the Sabres to turn things around. Thanks to playing in Sweden, they've only played four games in the first 12 days. Each of those four games was against a playoff team from last season. In the next 19 days, they will play 10 games. It's during this time the Sabres must find their identity.
This is where their leaders have to step up. Eichel, Skinner, and Reinhart must be better. They've been far from the problem in Buffalo, but during tough times, sometimes your best players have got to say enough is enough and drag your team kicking and screaming to success. Hutton and Ullmark have to re-establish themselves in goal. Which, to be fair, won't be easy, given their weird schedule.
And whatever is ailing Dahlin, they've got to figure it out and get him back on track. Dahlin's defense has taken a significant decline from last season. And his 12 points in 17 games aren't as rosy as they look on paper. Seven of those points have come on the power-play.
At first, I didn't agree with Dahlin getting less playing time than he did last season. But it's getting harder to argue against his decrease in playing time with every passing game. And if the Sabres want to turn their season around, they need Dahlin to be at his best. Jake McCabe and Rasmus Ristolainen have been a bigger problem, but Dahlin's struggles despite relatively sheltered minutes are alarming.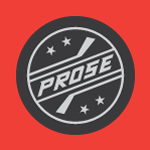 Every playoff team has something they can hang their hat on. Something they can rely on to carry them in each game. Whether it's their power play, penalty kill, goaltending, or elite players, playoff teams have an identity. Right now, the Sabres don't really have one. Figuring out who they are as a team needs to be their top priority until they find their identity.