New York Rangers: Tony DeAngelo is dominating the league
The New York Rangers defense has been a significant issue, but TonyDeAngelo is providing some much-needed stability.
With all the changes that have happened to the New York Rangers, there is a lot to talk about. Although last season was uneventful when it came to the standings and playoffs, there was good that happened. And this season, it's only gotten better.
While we can talk about the ascension of Mika Zibanejad and new acquisitions, there is something that is happening in the Big Apple that isn't getting nearly the amount of press that it should. Last season Brady Skjei and Neal Pionk developed into well rounded NHL defenseman, but no one seems to be talking about Anthony DeAngelo.
After seeing the exodus of Pionk and Kevin Shattenkirk, albeit under different circumstances last season, the void at defense was supposed to be filled by Jacob Trouba. Although Trouba has faired well, it is DeAngelo that has stepped up for the Red, White, and Blue.
After quietly leading all Rangers' defensemen in points last season despite playing 21 games under a full season, DeAngelo is showing that last season's performance was a taste of things to come. So far this young season, his totals are staggering.
Not only is he leading all Rangers' rearguards in points, he's also third in points among the entire team of any position. He also has almost double the points as any other defenseman. And to top it all off he's doing it with over five minutes less ice time than that of Trouba.
The craziest part of all of it for DeAngelo is that he's already been traded away from two teams so far in his NHL career. At only 24 years old, I feel that he's only scratched the surface of his potential. After all, he is a former first round pick, so there was always a good chance he'd blossom.
When you compare him with the rest of the league, it's almost more impressive. Currently ranking ninth among all defensemen in points, DeAngelo is the only one in the top ten, other than Cale Makar who is playing less than 22:55 in ice time. Insanely, he sits at just over 18 minutes of ice time per game.
Now in his fourth NHL season, you have to wonder when he'll get more ice time. Although he's not the best defensive defenseman in the league, you can't call him a liability. And, even if he were, the offense more than makes up for the potential opposition scoring chance.
It's simple. It can be summed up in three easy suggestions.
Give him more ice time
It's simply baffling why DeAngelo is not on the ice more. I know I went over some ice time stats earlier, but of all defensemen in the top 50 in overall scoring, only two players have less ice time. The Rangers are 8th in goal scoring, but they could be even better with more DeAngelo.
Put him on the first power play
I mean this in all sincerity and no disrespect given, but there is no chance that Adam Fox should be on the first unit and DeAngelo be on the second. DeAngelo leads the team in power play points and has double the amount of the next defenseman in New York. Give him more.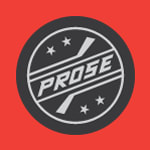 Work on his defense
The one flaw to his game is his defensive play. DeAngelo ranks worst among all Rangers defensemen in plus/minus. The coaching staff needs to spend more time nurturing his play in his own end. If that happens, there won't be too much stopping him from truly dominating.