Toronto Maple Leafs: Mats Sundin's pressure comments are true
Former Toronto Maple Leafs captain Mats Sundin's recent comments about the team's struggles highlights the good and bad about playing in the blue and white.
Playing for the Toronto Maple Leafs is tough. No other market in the NHL will flow through such extremes when it comes to wins and losses throughout a season. When the team is winning fans will start planning the parade route, when the team is losing fans will start offering free rides to the airport for players they don't like and want out of town.
During the Hall of Fame festivities this past weekend, Leafs legend Mats Sundin commented on the extra pressure and attention players face while playing for the Maple Leafs. He spoke about how exposed players are given the large spotlight on them with every stride, turnover, and action.
"It's a lot of pressure to play here," Sundin said, via The Globe And Mail. "It's extra attention for management, for players. All teams go through struggles every year, but you're very exposed in a market like Toronto."
Truth is, Sundin is absolutely right with his comments. Hockey will always be Toronto's first true love when it comes to sports. The Toronto Blue Jays can win back-to-back World Series in the early 1990s yet Doug Gilmour and Wendel Clark are mentioned more as early 90's stars in the city.
The Toronto Raptors are defending NBA champions off to a tremendous start to their season yet more focus is on shipping Mike Babcock out of town than what's happening on the court.
As a result of being a hockey first market, Toronto will always be a pressure-packed city to play in but the rewards of succeeding wearing the Maple Leaf far outweigh anything any player could achieve elsewhere.
Take for example Gilmour and Clark, two players who the best they ever accomplished with the Maple Leafs was a conference finals appearance. That's it. Not even a Stanley Cup finals appearance. Yet, the heart and passion both players displayed while wearing the blue and white has opened so many doors for the two players they'd never have had anywhere else.
Both Gilmour and Clark are so loved in Toronto they've had multiple endorsement opportunities, even to this day 25 years after their run to the conference final. Both have opened restaurants, appeared in countless commercials, all while never needing to pay for a meal in Toronto ever again. Both have had so many unique experiences they never would have had elsewhere despite never winning the Stanley Cup and Gilmour won a Stanley Cup with the Calgary Flames!
Similar examples include other former Maple Leafs Darcy Tucker and Gary Roberts. They also helped the Maple Leafs reach a conference final in the early 2000s and are loved almost just as much as Gilmour and Roberts. Tucker, who was an average hockey player is treated like a hall of famer when he is brought back to team events. Roberts, used his immense popularity to help kick start an incredible training program bringing in Toronto-area players who used to watch the winger with Toronto when they were kids.
There are certainly countless examples of players who failed in Toronto by folding under the pressure yet excelling elsewhere. There is nothing wrong with that because it is what makes the Maple Leafs so different from any other market. If you play your heart out in Toronto and have on-ice success, than players are set for life with whatever future endeavours they aspire to after their on-ice career has come to an end.
Toronto demands more from their Maple Leafs but they also give more than any other NHL team is capable of providing. Take a look at Sundin, a former captain with English as his second language was in soup commercials during his player career and now over a decade after he wore a Maple Leaf on his chest is in commercials for online poker websites. Opportunities he never would have gotten if he played in any other market.
It's not just about retired players having the opportunity to earn additional funds after their careers either. Fan favorites are adored, treated like Gods among men, have statues built, have rinks and parks named in their honor. There is an easier path to coaching and management opportunities.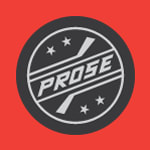 The benefits provided for those loved by Toronto after they've hung up their skates far outweigh the pressure placed on the player while playing.