Toronto Maple Leafs finally fire head coach Mike Babcock
The Toronto Maple Leafs have done the inevitable. They've fired head coach Mike Babcock, replacing him with Marlies bench boss Sheldon Keefe.
It was only a matter of time, but the Toronto Maple Leafs have finally made the inevitable change behind the bench. On Wednesday, the Maple Leafs announced that they have fired head coach Mike Babcock, who was in the midst of his fifth season with the organization. Former Toronto Marlies head coach Sheldon Keefe will take over the duties behind the bench.
The firing comes after the Maple Leafs fell 4-2 to the Vegas Golden Knights on Tuesday evening. It was Toronto's sixth consecutive loss, and it was a completely lackluster effort by the entire roster. With the defeat, the Leafs fell to 9-10-4 on the season.
Though Babcock deserves plenty of credit for taking a young and flawed roster to the playoffs in three straight years from 2017 to '19, expectations continued to mount in Toronto. After a while, the poor on-ice performances were becoming unacceptable.
The Maple Leafs have one of the league's most talented rosters, led by three All-Star forwards in Auston Matthews, Mitch Marner, and John Tavares. William Nylander, Morgan Rielly, and Tyson Barrie are also viewed as cornerstone players that haven't lived up to expectations this year.
Toronto handed Babcock an eight-year, $50 million contract in 2015, following his 10-year stint with the Detroit Red Wings. The Leafs will have to pay out the final half of that contract, but it's obviously no problem for the deep-pocketed ownership group.
Keefe, Babcock's replacement, was in the midst of his fifth year behind the bench for the Marlies. He led them to the Calder Cup championship in the 2017-18 season, and the Marlies had made the playoffs every year under Keefe's guidance.
Despite Babcock's sour end in Toronto, he leaves the team with a 173-133-45 record, good enough for a .557 winning percentage. He guided the Leafs to consecutive playoff berths (in 2017 and '17) for the first time since 2003 and 2004.
But Babcock knew that he would be joining an intense market where coaches are prone to constant backlash and criticism, from fans and the media. The Maple Leafs are too talented to be struggling this much, and a change was simply needed for both sides.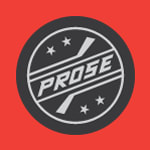 The good news for Babcock is that he shouldn't be out of work for long. He's a two-time Olympic gold medal winner with a 2008 Stanley Cup championship and 700 career wins on his resume. Somebody will certainly give him a gig before long.