NHL Power Rankings: Each team's highs and lows from week 8
In this week's NHL power rankings: A coach gets fired, a player gets suspended, and based on the news we're hearing, nothing else happened.
Happy Thanksgiving eve, readers. Welcome back to our weekly NHL power rankings, and of course the highlights and lowlights of the week for each team. It's been quite the week in the NHL, that's for sure. Excitement abounds throughout the league. Controversy in the plenty as well. Let's get right to it.
Also, you guys are still carrying a good conversation in the comment section. I know there are teams in weird places. Trust me, I see it too. There are reasons for it. Usually defensible.
NHL Power Rankings:
1. Boston Bruins (3-0-0, +9 Goal Differential)
Last Week: 2
Highlight: Tuukka Rask making a ridiculous save with the underside of his blocker to rob Evan Rodrigues of Buffalo, a contender for save of the year.
Lowlight: Charlie McAvoy getting stopped on a three-on-the-goalie rush by Alex Stalock. Not much of a lowlight, though, they won that game.
2. Washington Capitals (0-1-1, -3 GD)
Last Week: 1
Highlight: Jakub Vrana's goal against Vancouver was the only one for Washington, but was enough to secure a point.
Lowlight: Brett Howden was standing all on his lonesome in the slot, and got a feed from Pavel Buchnevich after he won a battle against two Caps. This goal ended up being the dagger in a 4-1 loss at the Garden.
3. Pittsburgh Penguins (2-0-1, +3 GD)
Last Week: 4
Highlight: Jake Guentzel breaking in off a feed from Evgeni Malkin, and scoring the eventual GWG on the backhand against Devils' Mackenzie Blackwood in the middle of the second.
Lowlight: Anthony Beauvilier scoring on the extra power play after Jake Guentzel got a second two minutes tagged on for unsportsmanlike conduct after a roughing call against him.
4. Carolina Hurricanes (2-1-0, +2 GD)
Last Week: 5
Highlight: Martin Necas finishing a tic-tac-toe passing play to tie the game against Florida in the first. They'd win by scoring the next two goals later on.
Lowlight: The scored on the first two shots of the game against Philadelphia, but the rest of the game for them was a big ol' stinker.
5. New York Islanders (1-1-1, -3 GD)
Last Week: 3
Highlight: Brock Nelson scoring each in the third and in OT to complete a 4-3 win against division rival Pittsburgh.
Lowlight: Getting shutout by the Ducks to halt their team record point streak at 17 games. It was their first regulation loss in…*checks watch*…*carries the two*…six and a half weeks.
6. Edmonton Oilers (2-1-0, -2 GD)
Last Week: 6
Highlight: Here's your weekly Connor McDavid highlight, courtesy of the Vegas Golden Knights. Guys, it's either him or Leon Draisaitl. Every. Single. Game.
Lowlight: Jeff Carter finishing off a rebound on a rush after a bad turnover, slipping the puck through Mike Smith in the dying seconds of the first to give LA a 3-0 lead.
7. Dallas Stars (3-1-0, +1 GD)
Last Week: 12
Highlight: Jamie Benn stealing the puck, taking it in by himself, and deking past Connor Hellebuyck to give the Stars the game winning goal against the Jets.
Lowlight: They had two games against Chicago this week, and managed just one goal, after getting shut out on Tuesday by Corey Crawford.
8. St. Louis Blues (1-1-1, +3 GD)
Last Week: 8
Highlight: Oskar Sundqvist scoring his first of two against Calgary, this one off a breakaway he created. And would you look at those 90's Blues uniforms?
Lowlight: Cross-checking a guy in the crease? Fine, whatever, two minutes in the box. Keep going, and hurt the guy? Yeah, suspend him. Robert Bortuzzo probably deserved more than four games for this ugly attack on poor Viktor Arvidsson, who's now out for several weeks with an injury.
9. Philadelphia Flyers (2-0-1, +3 GD)
Last Week: 13
Highlight: Morgan Frost firing in a puck directly off the faceoff to give the Flyers a lead they wouldn't surrender against Carolina.
Lowlight: Bo Horvat turning a turnover into a gorgeous feed for JT Miller for Vancouver's only goal that night.
10. Colorado Avalanche (0-2-0, -3 GD)
Last Week: 7
Highlight: Cale Makar scoring both goals against Minnesota because what can't he do?
Lowlight: Giving up four first period goals to the Maple Leafs in a span of eight minutes, including a revenge goal by Tyson Barrie.
11. Nashville Predators (2-1-0, -1 GD)
Last Week: 16
Highlight: The first period in their first of two against St. Louis, scoring three goals (all ugly ones) on 22 shots, and 31 attempts.
Lowlight: Despite making 14 saves on 14 shots five on five vs Vancouver, Pekka Rinne stopped just three of Vancouver's eight power play shots.
12. Arizona Coyotes (1-1-1, -1 GD)
Last Week: 9
Highlight: Antti Raanta making 43 saves on 45 shots to hold up the Kings for a 3-2 win at Staples Center.
Lowlight: Tyson Barrie was allowed to simply walk on in and score the first goal of the game for the Leafs, which was almost all they needed, but the Coyotes scored to break the shutout with less than a minute to go.
13. Florida Panthers (1-2-0, -4 GD)
Last Week: 10
Highlight: The Comeback Cats were at it again, coming back from yet another 4-0 lead to win 5-4 in OT, this time against the Ducks.
Lowlight: Losing track of Dougie Hamilton after losing a puck battle in the defensive zone, who then buried the go-ahead goal for Carolina.
14. Vancouver Canucks (2-1-0, +2 GD)
Last Week: 14
Highlight: That power play against Nashville going 5/6, scoring five out of the Canucks' six goals in a 6-3 win in Music City.
Lowlight: I'm not a goalie, but I feel like a good one should stop a shot going far side from below the faceoff dot when he's already positioned there. Jakub Voracek's goal just like that gave the Flyers a 2-1 lead they'd finish the game with.
15. Tampa Bay Lightning (3-0-0, +9 GD)
Last Week: 18
Highlight: Let's go with the Lightning power play outscoring the Anaheim Ducks 3-2 in the Bolts' 6-2 win over the Ducks.
Lowlight: Brent Seabrook tying the game midway through the third by throwing a puck from behind the goal line off the head/shoulder of Curtis McElhinney and in.
16. Montreal Canadiens (0-2-1, -9 GD)
Last Week: 11
Lowlight: Just about everything in their 8-1 loss at home against rival Boston.
Highlight: I guess taking a 4-0 lead on the Rangers before they blew it? It was a bad week for the Habs.
17. Vegas Golden Knights (0-2-1, -5 GD)
Last Week: 15
Highlight: Shea Theodore weaving through Oilers defense pairing Adam Larsson and Oscar Klefbom to score a beauty of a goal to bring the Knights closer to the Oilers.
Lowlight: Timo Meier converting an offensive zone turnover by Vegas into the first goal of the game for San Jose.
18. Winnipeg Jets (1-1-0, -1 GD)
Last Week: 17
Highlight: Nikolaj Ehlers popping out of the penalty box, stealing the puck in the offensive zone, then completing a give-and-go with Patrik Laine to give the Jets a 2-1 lead over the Blue Jackets.
Lowlight: Radek Faksa threw a puck on net, and Connor Hellebuyck made the blocker save…however the puck popped off his blocker high, and Hellebuyck completely lost track of it as it hit his back and went in.
19. Toronto Maple Leafs (2-0-0, +4 GD)
Last Week: 20
Highlight or Lowlight, depending on the perspective: The entire Mike Babcock firing saga.
Definitely a Highlight: They won their first two games under Sheldon Keefe, so it obviously worked.
20. Columbus Blue Jackets (2-1-0, +1 GD)
Last Week: 22
Highlight: Oliver Bjorkstrand's goal was the only one of the game against Ottawa in a very low event game, where there were just 44 shots on net combined by both teams.
Lowlight: This pizza plus by Elvis Merzlikins was enough for the Jackets to send him down to the AHL. If that's the last we've seen of him…what a way to go out.
21. Buffalo Sabres (1-2-0, -1 GD)
Last Week: 19
Highlight: I'm pretty sure this section is going to be a Jack Eichel highlight every week. Here's one that came against the Panthers.
Lowlight: Brad Marchand's rebound goal on the power play gave the Bruins a lead they wouldn't give up. Remember when the Sabres were ranked number one here just a few weeks ago?
22. Chicago Blackhawks (1-1-1, +1 GD)
Last Week: 21
Highlight: Robin Lehner making 40 saves on the Stars in a 2-1 shootout loss, only to be outdone by Corey Crawford, who stopped all 32 in a shutout win.
Lowlight: Anthony Cirelli's tip-in goal gave the Lightning a lead midway through the third, and it was reinforced by Brayden Point a few minutes later.
23. San Jose Sharks (3-0-0, +3 GD)
Last Week: 25
Highlight: The star of the show for the Sharks against the Islanders was…Martin Jones? He got 27 of 28 in a 2-1 OT win.
Lowlight: They required overtime to win all three games this week, dropping points to two division rivals. Not a great lowlight, but it's something.
24. Los Angeles Kings (1-1-1, +2 GD)
Last Week: 26
Highlight: Anze Kopitar got every single iota of this puck, blasting it through Mike Smith for a 2-0 lead in the first over the Oilers.
Lowlight: This further reinforces my stance of there never being a single good jersey to have come out of the Stadium Series. This might be the worst of all of them. Ever.
25. Anaheim Ducks (1-1-1, -2 GD)
Last Week: 24
Highlight: John Gibson shutting out the Islanders, stopping all 26 and ending their record point streak.
Lowlight: Brayden Point gets credit for a shot from the point hitting him and bouncing in against Ryan Miller to get the Lightning started in their 6-2 rout of the Ducks.
26. New York Rangers (3-1-0, +2 GD)
Last Week: 27
Highlight: Henrik Lundqvist's victory against the Wild puts him 5th all-time in wins by a goaltender, behind just Martin Brodeur, Patrick Roy, Roberto Luongo, and Ed Belfour. Top company.
Lowlight: Thomas Chabot's first-minute snipe set the tone for yet another win by the Rangers' top nemesis this season, the Senators (somehow). Speaking of that game…
27. Ottawa Senators (2-1-0, +3 GD)
Last Week: 28
Highlight: Logan Brown's first career NHL goal is also the game winner in that 4-1 Sens victory over the Rangers.
Lowlight: The offense got left in Ottawa, as they managed nothing on their 19 shots on Joonas Korpisalo and the Blue Jackets.
28. Calgary Flames (1-1-1, -6 GD)
Last Week: 23
Highlight: They finally won a game! It took a shootout in Philadelphia, but they finally got two points for the first time in seven games.
Lowlight: Everything going on with coach Bill Peters. It's a really nasty situation. He's not coaching their next game, and probably won't coach another game in the NHL again.
29. Minnesota Wild (2-0-2, Even GD)
Last Week: 29
Highlight: Jordan Greenway starting a play with a hit, then finishing the play with a deke around Philipp Grubauer to give the Wild a 2-0 lead over Colorado.
Lowlight: Giving up two goals in the final two minutes in Boston to blow a 4-2 lead, and topped it all off with letting Torey Krug just walk on in and score the winner in overtime.
30. New Jersey Devils (1-2-0, Even GD)
Last Week: 30
Lowlight: Started the third period against Pittsburgh strong, giving up two goals just 25 seconds apart before the period was three minutes old, putting any comeback chance away permanently.
Highlight: They actually had a good third period against Detroit, scoring four goals and running away with a victory.
31. Detroit Red Wings (0-3-0, -7 GD)
Last Week: 31
Highlight: Luke Glendening's shorthanded goal actually gave the Red Wings a lead over Columbus…
Lowlight: …which didn't last too long. We'll talk about it more below.
Team of the Week
This week's team of the week is the Tampa Bay Lightning. They had a pretty rough go of it early in the season, digging themselves quite the deep hole. Call it a hangover after a terrible binge once they got knocked out by the Jackets, I dunno.
They seem to be getting back into the swing of things, and they have tons of home games in December (10 at home, just four on the road) to make up all that ground they lost in October. This week, they handily beat the Blackhawks, Ducks, and Sabres to get going in the right direction. Look for them to climb in the rankings the next several weeks. They're too good to be as low as they are for as long as they've been.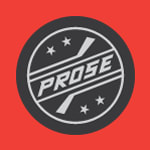 Team in the Box
Surprise, it's the Red Wings again. Losing in a comeback fashion against Columbus hurt, because they saw the light of day in that game. Losing to New Jersey hurt more, with the bottom falling out in the third period, going from 1-1 to 5-1. Losing to Carolina…well, we expected that. The team's in the tank. There's no reason to continue to beat the dead horse. Better luck next time!