New York Islanders: Evaluating Lou Lamoriello's success with goalies
For years, he had Martin Brodeur, but New York Islanders general manager Lou Lamoriello has always had success with goalies. Seymon Varlamov is the latest example.
The New York Islanders continue to impress. Two years removed from watching prized free agent and former captain John Tavares depart to go to his hometown Toronto Maple Leafs, they've had two of their best seasons since the 1980s dynasty. The lion's share of the credit goes to coach Barry Trotz, who won last season's Jack Adam's award for his work. Credit has gone to general manager Lou Lamoriello as well.
Speaking of Lamoriello, let's revisit a conversation I had this past summer with former Islanders goalie turned ESPN radio show host Rick DiPietro. I was skeptical that the Islanders over achievement last season was a fluke, but DiPietro was confident in the Islanders' abilities.
In addressing so, DiPietro brought up one notable offseason acquisition.
"Varlamov was a good addition, he's a good goalie especially when they play the kind of defensive system they play."
Before the puck dropped on the 2019-2020 season I had to ask DiPietro about the head-turning move of letting Jennings Trophy winner Robin Lehner walk and signing Colorado Avalanche castoff Semyon Varlamov. To my surprise, DiPietro was confident in the decision.
"The one thing people take for granted is the emphasis Lou puts on the goalie position. You saw the success he had with Martin Brodeur. The way this team is coached, the system they play, it's consistent and it travels."
In my initial interview, I touched on Lamoriello's success with picking goalies. Granted, the longevity he got out of Martin Brodeur with the New Jersey Devils, who is the greatest goalie of all-time no matter what anyone says about Patrick Roy, helps the argument. It's hard to think of a single goalie that Lamoriello has handpicked that hasn't been the backbone of their respective teams.
In the 1990 draft, Brodeur wasn't even the first goalie taken. That distinction belongs to Trevor Kidd, drafted 11th overall by the Calgary Flames. That allowed Brodeur to drop into Lamroiello's hands with the 20th overall pick.
Lamoriello's last big splash in New Jersey was the trade acquisition of Cory Schneider. Schneider was acquired from the Vancouver Canucks for the ninth overall pick at the 2013 Entry Draft. Even though Schneider was unceremoniously waived a few weeks ago after injuries have caused lackluster performance over the past few years, he was a top-five goalie in the NHL during Lamoriello's last years in New Jersey. Unfortunately, he had an absolutely terrible New Jersey roster in front of him, which didn't result in too many wins.
His most overlooked goalie success story during his New Jersey years was the 2008-2009 season. Brodeur missed much of the beginning of the season, only have 31 regular season starts. The rests were filled in by the goalie tandem of Scott Clemmensen and Kevin Weekes.
In 40 regular-season starts, the most by a Devils netminders that year, Clemmensen posted a .917% save percentage to go along with a 2.39 goals-against average. Weekes had a .920% save percentage and 2.42 goals-against average in 16 starts.
We don't even have to talk about Robin Lehner because article after article has been written about his career resurgence last year with the Islanders. Let's take a look at his replacement in Semyon Varlamov.
So far, Varlamov has a goals-against average of 2.50, his best since Colorado's magical 2013-2014 season under former head coach Patrick Roy. His 0.918% save percentage has taken a rebound from his .908 save percentage last year. The only thing going against Varlamov is that he's only had 13 starts in an Islanders sweater, playing backup to Thomas Greiss. In those 13 games started (14 played in total), Varlamov has a 7-3-2 record.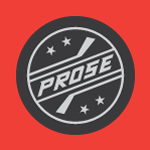 We can sit and discuss the million and one things behind the Islanders' impressive success. No matter what you point to, goaltending will always be on the list. Never under-estimate the goalies of Lou Lamoriello. The rest of the league has known that for a long time, and the Islanders are beginning to reap the benefits.