NHL Power Rankings: Bruins, Avalanche, and Capitals battle for top spot
As Christmas gets closer, did the Boston Bruins hang on to the top spot of our weekly NHL power rankings? Or have the Washington Capitals or Colorado Avalanche thrown them off the throne?
The 2019-20 NHL season has been a wild one. There has been a shakeup at the top of our weekly NHL power rankings virtually every week as teams battle for the top spot. Most of the battling has been done in the Eastern Conference, but a Western Conference team is knocking on the door.
This week, it was very tough to sort out the top teams because they're so close to each other. Did the Boston Bruins hang on to the top spot? Or has another team managed to toss them off their throne?
Before I begin, I'm going to review the factors I consider when I make my power rankings. The main factors include overall record, underlying stats, and strength of schedule. Feel free to call me an idiot in the comments if you think I'm wrong. I will defend your right to be wrong. But if you're smart and you know I'm right, feel free to give me some compliments because I like compliments.
NHL POWER RANKINGS
31
Detroit Red Wings
(7-21-3)
Last rank:
31st

Last week, I noted the Detroit Red Wings were on the verge of being historically bad. Now they are historically bad, as they have the lowest point percentage of any team in the salary cap era.
30
New Jersey Devils
(9-15-5)
Last rank:
28th

Not even firing John Hynes could save the New Jersey Devils season. Time for them to recoup some draft picks.
29
Los Angeles Kings
(11-18-2)
Last rank:
29th

On Saturday, the Kings allowed both Milan Lucic and Zac Rinaldo to score a goal. Ouch.
28
Columbus Blue Jackets
(11-14-4)
Last rank:
25th

The Blue Jackets have lost four straight. Also, Anthony Duclair has more goals (13) than anyone on the Blue Jackets.
27
Anaheim Ducks
(12-13-4)
Last rank:
27th

Whoever named Erik Gudbranson the third star of the game on Friday against the Capitals either did a heck of a troll job or probably shouldn't be allowed to name the three stars ever again.
26
Ottawa Senators
(12-17-1)
Last rank:
30th

With competent goaltending, they'd be in a much better spot.
25
Chicago Blackhawks
(12-12-5)
Last rank:
26th

It's time for the Blackhawks to fire Stan Bowman.
24
Buffalo Sabres
(13-11-6)
Last rank:
22nd

Jack Eichel deserves better than this.
23
Montreal Canadiens
(13-11-6)
Last rank:
20th

The Canadiens need to do something about their defense. It's abysmal.
22
San Jose Sharks
(15-14-2)
Last rank:
15th

Just after taking a huge step forward, the Sharks took two steps back. It's been that kind of season for them.
21
New York Rangers
(14-11-3)
Last rank:
16th

Can't help but respect a team committed to breaking the axes of charts.
20
Toronto Maple Leafs
(14-13-4)
Last rank:
18th

Strong underlying stats, but at some point, they've got to get results. I'm still a believer in the Leafs, but they're running out of time.
19
Minnesota Wild
(14-12-4)
Last rank:
24th

The Wild are finally getting the results their strong underlying stats have warranted. I'm still not sold on that goaltending, though.
18
Calgary Flames
(15-12-4)
Last rank:
23rd

Don't look now, but Milan Lucic has a goal in each of his last two games.
17
Nashville Predators
(13-10-5)
Last rank:
19th

Very nice win for the Nashville Predators on Saturday night over the New Jersey Devils.
16
Vancouver Canucks
(15-11-4)
Last rank:
15th

The Canucks are exactly who I thought they were – maybe good enough to make the playoffs, but not good enough to make an extended run.
15
Tampa Bay Lightning
(14-10-3)
Last rank:
14th

Andrei Vasilevskiy's new contract hasn't even kicked in yet and it's already looking bad.
14
Winnipeg Jets
(16-10-1)
Last rank:
11th

The Jets, on paper, look like a good team. But Connor Hellebuyck is masking a ton of their flaws and I'm not sure how much longer he can continue to do that.
13
Vegas Golden Knights
(15-11-5)
Last rank:
21st

The Golden Knights need to add a defenseman, but it's going to be tough for them to do that with their salary cap situation.
12
Florida Panthers
(14-9-5)
Last rank:
12th

Sergei Bobrovsky's mega-deal didn't make an ounce of sense to me when it was signed. Somehow, it makes even less sense now. Bobrovsky's talented enough to turn things around, but history isn't on his side.
11
Carolina Hurricanes
(18-11-1)
Last rank:
9th

At their best, the Hurricanes are one of the best teams in the NHL. Unfortunately, I haven't seen that team consistently enough to put them in the top 10.
10
Arizona Coyotes
(17-10-4)
Last rank:
11th

I'm not sure who the Coyotes can offer the Devils for Taylor Hall, but he would make so much sense for them.
9
Edmonton Oilers
(18-10-3)
Last rank:
7th

Can Connor McDavid and Leon Draisaitl split the Hart Trophy? Because the Oilers would be screwed without both of them.
8
Pittsburgh Penguins
(14-9-4)
Last rank:
13th

Not enough people are talking about how bad Matt Murray has been this season. Tristan Jarry has been quite a bit better.
7
Dallas Stars
(17-11-3)
Last rank:
8th

I constantly have to remind myself Miro Heiskanen is just in his second NHL season. His hockey IQ is off the charts.
6
Philadelphia Flyers
(17-8-5)
Last rank:
6th

The Flyers make their fans' blood pressures rise, but it's hard to argue with their results.
5
St. Louis Blues
(18-7-6)
Last rank:
4th

I'm honestly impressed I haven't seen a "Blues should trade Tarasenko because they're better without him" hot take yet. And trust me, I've been looking for one so I can laugh at it.
4
New York Islanders
(19-7-2)
Last rank:
3rd

Rough week for the Islanders, but they're still a great team. I think they need to add a difference-maker to their top-six forward group.
3
Colorado Avalanche
(19-8-2)
Last rank:
5th

The Avalanche have Mikko Rantanen and Gabriel Landeskog back in the lineup.
2
Boston Bruins
(20-4-6)
Last rank:
1st

The Bruins goaltending is hiding a lot of issues for them. This week, those issues got exposed a bit. They're still an elite team, but the Bruins aren't quite as elite as their record suggests.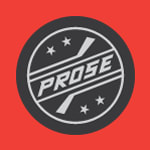 1
Washington Capitals
(22-4-5)
Last rank:
2nd

The Washington Capitals have won six straight games without Nicklas Backstrom. That's pretty amazing. Their underlying stats are pretty impressive as well.