San Jose Sharks turning their season around but still fearful
The San Jose Sharks have been able to turn around their season after a very slow start, but can they keep it up and make the postseason?
The San Jose Sharks had a terrible start to the season but have turned it around since then. The unexpected bad play of the Sharks had Ottawa Senators fans fantasizing a possible top 10 pick if their awful play continued.
But alas. the Sharks have ended up fine-tuning their play, and are now contending for a playoff spot. They are at 15-14-1 after a horrible 7-1 loss to the Tampa Bay Lightning. That's pretty impressive considering the Sharks were 4-10-1 at one point.
Although they did lose Joe Pavelski in the offseason, who was a major part of their offense, their offense isn't shaping up too bad this season. They are scoring 2.74 goals per game, which is 21st in the league.
So yeah that is an issue but that's not the main issue. The main issue is goaltending, and this is a huge issue which needs to be addressed sooner rather than later.
Their goalie tandem right now is Martin Jones as the starter and Aaron Dell as the backup. It's just not working out. Jones has a 3.24 GAA and a .890% save percentage, while Dell has a 3.32 GAA and .893% save percentage. Who's doing better is a debate for another time but the question remains.
What will the Sharks management do about this problem? Well, there are few options available at this point in the season as far as trading for a starter. One starter who may be in the market by the trade deadline is Washington Capitals goalie Braden Holtby.
But the Caps aren't interested in trading away their goalie now with the success their having in the standings. Another option is sending Dell to the minors and bringing up Josef Korenar. But his play hasn't been great either and this could stunt his development.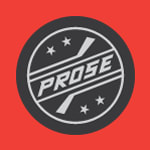 As a Senators fan myself I'm hoping their struggles continue for the sake of Ottawa's rebuild. But that aside I do believe GM Doug Wilson will find a viable solution to the problem.