Carolina Hurricanes: Are they Stanley Cup contenders?
I've said this before the season and I'll say it again, the Carolina Hurricanes will be the 2020 NHL Stanley Cup Champions.
Many, if not all hockey fans will disagree with this radical prediction of mine. But I don't think its that crazy of an opinion. The Carolina Hurricanes have what it takes to win the Stanley Cup. They made the Eastern Conference Final last year and swept the New York Islanders (an excellent team) in the second round of the Stanley Cup Playoffs.
Here's why I think the Hurricanes can, and will, win the Stanley Cup.
Underlying Stats
They rank 11th in the league with a record of 18-11-1 which is very good in its own right. The Hurricanes are 10th in goals per game with 3.17, and are also 10th in goals against, with 2.73.
While these aren't mind-breaking stats, it shows they are at the top of the league in all categories. They are ninth in PP at 21.5%. But the single best stat so far in their season and maybe the most important is their PK which is third in the league with a sparkling 85.6% efficiency.
They have great depth in the forward position with players like Sebastian Aho, Teuvo Teravainen, and surprisingly Andrei Svechnikov has taken a large step forward.
But their main focus is always their defense which is the best in the league hands down. Dougie Hamilton is having a breakout year with ten goals and 18 assists for 28 points in only 30 games. He could be a candidate for the Norris Trophy if John Carlson and Cale Makar cool off a bit.
While goaltending is a small issue, it shouldn't be too much of a problem. Petr Mrazek is having an average year while James Reimer has really run with it, and is impressing the coaching staff with his play of late.
But with the style of their play and their excellent coaching, the Carolina Hurricanes have a legit chance at winning the Stanley Cup for the first time since 2006.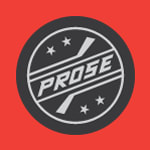 The main reason for their unexpected success last season when they went to the Conference Finals was them keeping the locker room atmosphere light. The Storm Surge worked wonders and it looks like they will be able to repeat that success come postseason time.