Dallas Stars fire head coach Jim Montgomery due to conduct
In a surprising move, the Dallas Stars have sent their bench boss Jim Montgomery packing. Their follow up statement leads to more questions than answers about his conduct.
Well, another one bites the dust. Come Tuesday morning, another NHL head coach has been fired and sent packing, but this time it was one none of us expected. The Dallas Stars announced they fired head coach Jim Montgomery.
Plenty of coaches have been in the hot seat for their team's poor performance, but Montgomery wasn't one of them. Even though the Stars had a rough beginning to the season, they've since rebounded and currently sit in the first Western Conference wild-card spot.
Stars General Manager Jim Nill released a statement on the surprise firing that provided more questions than answers.
"The Dallas Stars expect all of our employees to act with integrity and exhibit professional behavior while working for and representing our organization. This decision was made due to unprofessional conduct inconsistent with the core values and beliefs of the Dallas Stars and the National Hockey League."
If nobody was expecting Montgomery to get fired, even fewer people were expecting Montgomery to be accused of conduct detrimental to the organization. Montgomery is the latest domino to fall in NHL scandals that have already claimed Bill Peters and Mike Babcock, and even the Sutter family getting caught up in the mix. While the accusations against Montgomery weren't specific, it nonetheless proves it wasn't a result of Dallas's on ice performance.
With new controversies showing up faster than the league can count, Commissioner Gary Bettman announced yesterday that a "platform" will be set up for players to report inappropriate conduct within the league.
Obviously the platform isn't set up yet, we don't even know what it will be. But with Montgomery's firing coming less than a day later the timing is definitely a bit suspicious. Elliotte Friedman would later report that the NHL Board of Governors said there were no pending investigations at the time of Bettman's announcement, so Montgomery's firing was not a part of that.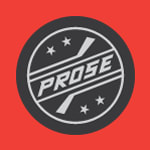 The Stars are scheduled to take on the New Jersey Devils tonight. The Devils recently dealt with a coaching change of their own, replacing John Hynes with Alain Nasreddine, for the much more traditional reason of poor team performance. Assistant coach Rick Bowness will act as interim head coach. AHL Texas Stars head coach Derek Laxdal joins the NHL bench as an assistant coach.