NHL Seattle set to reveal name and logo in early 2020
President and CEO Tod Leiweke gave an update on Monday, in respect of when NHL Seattle will unveil their name, logo, and colors.
The Board of Governors meetings got underway on Monday at Pebble Beach in California. Understandably, hockey fans from the Pacific Northwest were most interested in any news relating to the NHL Seattle franchise.
In this respect there was an intriguing update regarding the team's logo and colors. If everything goes to plan, the logo and colors could be unveiled in February or March next year.
President and CEO Tod Leiweke discussed the matter after his presentation to the Board of Governors. As reported by Dan Rosen of NHL.com, Leiweke had this to say.
"We think so, but we're still working on it. It's moving right up the list."
What makes this interesting, is that the timeline could coincide with the projected date for the NHL Seattle franchise to reveal their team name. As reported by Nicholas J. Cotsonika of NHL.com in November, general manager Ron Francis is hoping the name will be announced as early as the first quarter of next year.
From our perspective, it would make perfect sense to unveil the team name, logo and colors all at the same time. Equally though, it's entirely possible the franchise will make two separate announcements during 2020, to stretch out the anticipation in the countdown to when they start playing in 2021-22.
However, you could make an argument that sustaining anticipation is not going to be an issue for a franchise which was officially approved a year ago. This followed the stunning success of Seattle's NHL ticket drive, with the goal of 10,000 season-ticket deposits reached in just 12 minutes.
Regardless of if the team name is announced at the same time as the logo and colors, at least the franchise has been savvy enough to consult fans who submitted deposits for club seats. As reported by Rosen, Leieweke said:
"The most passionate fans (are) buying the most expensive seats in the building. They're sharing and its been super, super informative.

"It's really what do the fans want. It's being smart enough to listen and then thoughtful enough to interpret just right."
Of course, this leads to the ongoing question of what the NHL Seattle franchise's name will actually be? All we know at this stage is the five potential names were put inside a sealed envelope and placed in the Space Needle's 100th anniversary time capsule.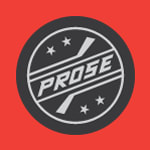 Of the various names speculated, our favorites in no particular order are Emeralds, Evergreens, Rainiers and Sockeyes. Fingers crossed for the many NHL Seattle fans out there that the official choice will be revealed sooner than later in 2020, especially with it already being delayed twice in spring and winter of this year.
There's been a lot of speculation about what name, logo and colors the NHL Seattle franchise will use. What would you pick and why? Share your thoughts in the comments section below.