Detroit Red Wings: Top 3 ways to fix the broken franchise
Remember when the Detroit Red Wings were an annual playoff team? Now they find themselves at rock bottom. How can they reverse that trend?
The Detroit Red Wings have been one of the most dominant teams in the NHL. They've made the second-most Stanley Cup Finals appearances, they've won the third-most Stanley Cups and they are the only team other than Toronto and Montreal to win back-to-back titles more than once. They are also one of only two teams to have two separate streaks of at least 20 consecutive playoff appearances.
However, the Red Wings are currently a different story. It's no shocker to anyone that this season has not gone even close to anything that management, players and fans had planned. And for those who thought it couldn't get worse than last season, they couldn't be more wrong.
The Red Wings haven't just been bad – they've been abysmal. Last season, Detroit finished with the fourth-worst record in the NHL with 74 points. Basically nothing from last season went well, but compared to this season, it wasn't that bad. Yes, it is possible that fans haven't seen rock bottom yet.
Through 32 games at last season's pace, the Red Wings had 29 points. So far this season, the team has 17 points. Over 82 games, if nothing changes, the team will have amassed 44 points. And if the Red Wings do end up with 44 points, they will become only the seventh team ever to do so over 82 games.
Even how they are losing games is astounding. Their goal differential is 25 goals worse than the next closest team and of their 25 losses, only six have been by one goal. In fact, of those 25 losses, nine have been by at least four goals. And even though they lead the league in losses, they have only mustered an extra point three times.
The special teams have also been anything but special. They rank dead last on the penalty kill and the power play hasn't been much better, sitting at fifth-worst in the league. It's the same song with goal-scoring, where they rank dead last in goals for and against, both by a wide margin.
All that being said, it has been anything but successful. Here are three ways to fix the Detroit Red Wings.
1. Management overhaul
I'm not talking about the brand new general manager, Steve Yzerman. However, anything before Yzerman should at least be questioned with the greatest of scrutiny. Coach Jeff Blashill has been the coach since 2015. And while that isn't considered very long to some, in today's NHL, it's more than enough time.
You can make arguments like not having the right players, needing time to accustom yourself to the job, seeing the core finally ended, or anything else. But when it comes down to it, time is up.
We can also examine not firing people, but changing their roles. The Red Wings have a plethora of former NHL talent under management. Dan Cleary, Shawn Horcoff, Pat Verbeek, and Jiri Fischer all offer a multitude of expertise. Maybe they are in the wrong role or maybe they need more responsibility. Whatever the case, if they stay, you can always alter their role.
2. Buy out contracts
It's crazy the Detroit Red Wings don't have the cap space to show for their lack of recent success. In a way, the team is built very nicely. They have some nice young players. However, it's impossible to lure players over via trade or free agency if you can't afford them.
Teams are not built with a bunch of players with mid-range salaries in today's NHL. The salary of an NHL team is top-heavy. It needs to be for such a heavy free agent signing type of league.
This is the "no disrespect intended" portion. If you look at the team, there are six players who are 34 or older. There is only one whose salary could be justified in my opinion. I'll let you figure out who I'm talking about. The point is that there is a lot of salary that needs to be lifted.
3. Rebuild
Not too many teams have the strength to follow through on all the pain it takes to go through a true build. One way to fix things is to gut the house. Tear down all the walls and pull out the guts until you are left with nothing but a hollow core.
You certainly have to keep guys to build around. The Detroit Red Wings have some nice youngsters to be proud of, including Dylan Larkin, Andreas Athanasiou, Tyler Bertuzzi, and Anthony Mantha is where you get started. It's unfortunate that none of them are defensemen of a goalie, but you have to start somewhere.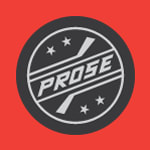 If you look at all the monster teams of the league, most are built around a young core of set players and interchangeable parts around them. I'm sure that everyone knows the Detroit dynasty is no longer, but you can start a new one. It just can't happen until you clean house of anyone who isn't considered to be the core.