Buffalo Sabres: Jack Eichel has entered the Hart Trophy conversation
The 2019-20 Hart Trophy conversation should be a fascinating one. Buffalo Sabres captain Jack Eichel has earned the right to be a part of it.
It's only December and the Hart Trophy conversation is already heating up. Where would the Edmonton Oilers be without Connor McDavid and Leon Draisaitl? Nathan MacKinnon has been a finalist in consecutive seasons but has never won. Could that change this year? And don't overlook Connor Hellebuyck of the Winnipeg Jets. However, there's no candidate more fascinating than Buffalo Sabres captain Jack Eichel.
He has steadily improved each season since being drafted in 2015. He's always been an impressive scorer, but he's developed into the leader the Sabres have been desperately searching for. As impressive as Eichel has been in his career (which is likely more impressive than you think), this season has thus far been his crown jewel.
Why He's Important To The Buffalo Sabres
The Sabres are currently in a playoff spot. They certainly wouldn't be in one right now if it wasn't for Eichel. As of Tuesday, Dec. 17, the Sabres have scored 107 goals during all situations. Eichel has 48 points, which means he's had a part in nearly 50% of Buffalo's goals.
Of the Sabres 85 even-strength goals, Eichel's picked up a point on 33 of them, which is roughly 39%. Additionally, of the Sabres 20 power play goals, he has been involved in 75% of them with 15 points, including six goals. He leads the team in each of the following stats. All stats are as of Tuesday, Dec. 17.
5v5 goals (12)
Goals (23)
5v5 assists (11)
Assists (25)
5v5 points (23)
Points (48)
Penalties drawn (19)
Faceoff wins (323)
Faceoffs taken (681)
Everyone knows Eichel is a phenomenal offensive talent. However, those last two are pretty important. Eichel's taken nearly double the faceoffs of the next closest player on his team (Johan Larsson with 349). He's gone from merely just being a great offensive player to being a two-way force to be reckoned with. The Sabres outshoot, out-attempt, and create more scoring chances when Eichel's on the ice. Considering the tough minutes he plays, that's impressive.
Simply put, Eichel is the Sabres best player and it's not particularly close. Evolving Hockey's GAR (goals above replacement) data has Buffalo's captain as their most valuable player in terms of WAR (wins above replacement). His 2.0 WAR is double that of the player in second place, Rasmus Ristolainen (1.0).
Of course, being extremely valuable to your team isn't enough to win the Hart Trophy. You have to be the most valuable player to your team in the entire NHL. Is Eichel as valuable as McDavid and Draisaitl are to the Oilers? I'd argue the answer to that question is a resounding "perhaps".
Why Eichel's One Of The Most Valuable Players In The NHL
As I mentioned before, the Sabres wouldn't be where they are right now without Eichel. If you look at total offense, he has been involved in nearly half of their goals. That's easily among the highest marks in the league. Granted, Draisaitl and McDavid are each pushing over 50% for the Oilers, but points aren't everything.
According to Evolving Hockey, only three players have been worth more GAR than Eichel's 8.8 in terms of even strength offense. Even if you're a skeptic of advanced stats, Eichel's numbers put him unquestionably among the best players in the league. Here's where he ranks in various stats among forwards (minimum 400 minutes for even strength, 50 minutes for power play)
Even strength points per hour: 3.37 (4th)
Even strength goals per hour: 1.74 (5th)
Even strength penalties drawn per hour: 1.94 (7th)
Power play points per hour: 6.52 (27th)
Though the Sabres enter Dec. 17 in second place in the Atlantic Division, the playoffs are far from a certainty. The Tampa Bay Lightning and Toronto Maple Leafs might be struggling, but both teams have enough talent to turn things around.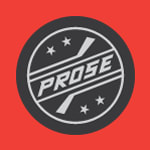 If the Sabres end up even close to making the playoffs, it's going to be largely due to Eichel. For years, he's been overshadowed by a variety of players. Now that the Sabres appear to be a good team, fans and writers are starting to realize just how great Eichel is. I'm not sure if he'd be in my top three, but he's unquestionably a part of the Hart Trophy discussion.