Nashville Predators: It's time to fire Peter Laviolette
The Nashville Predators are stuck in a huge slump. Firing PeterLaviolette is the quickest way for them to get out of it.
The Nashville Predators came into the 2019-20 season with high hopes. Especially after signing Matt Duchene in free agency. In October, the Predators looked like the Stanley Cup contender they were supposed to be, finishing the month with a sparkling 8-3-2 record, good for the eighth-best point percentage in the NHL. However, they have posted a meager 10-11-4 record since the start of November.
It's time for general manager David Poile to make a bold move. And I'm not talking about changing the roster. Nope, he's done that plenty of times. Poile needs to do something he's never done before with the Nashville Predators – fire his head coach during the regular season. He's only had two head coaches in over 20 seasons with Nashville. Poile needs to make it three.
Looking at Poile's history, it's clear he values stability behind the bench. During his stint as the Washington Capitals general manager from 1982 to 1995, the Caps had just three head coaches – Bryan Murray, Terry Murray, and Jim Schoenfeld. There's something to be said for consistency, but Poile has gone a little bit too far with Laviolette.
It would go against Poile's character to fire his head coach, but he's quickly running out of options to save the Nashville Predators season. Laviolette has lost his team, as the Preds often look disoriented and lost.
Goaltending Killed The Head Coach
Back in 1978, The Buggles released the now-famous single "Video Killed The Radio Star". If Weird Al Yankovic were to write a parody about it, it would probably be titled "Bad Goaltending Killed The Head Coach". Show me a coach who was fired, and I can probably show you a coach who simply got bad goaltending.
That's certainly the case with the Predators. In October, they were getting slightly above-average goaltending. Since then, the Predators have been getting dreadful goaltending.
TEAM SAVE PERCENTAGE BY MONTH (ALL SITUATIONS)
October: 90.60% (14th)
November: 88.08% (29th)
December: 88.30% (29th)
This is shocking because the underlying stats favor the Predators.
EXPECTED GOALS FOR PERCENTAGE BY MONTH (ALL SITUATIONS)
October: 53.74% (6th)
November: 55.70% (3rd)
December: 51.08% (13th)
The dip from October and November to December is a tad bit concerning, but still, they're above average in terms of expected goals. So why should the Predators fire Laviolette? Because he's not doing enough to compensate for the bad goaltending.
Laviolette runs a defense-first system that relies heavily on their mobile defensemen. The offense basically runs through them, which is why the Predators top two leaders in points are both defensemen.
While Laviolette's teams have been very strong defensively, the Nashville Predators have consistently struggled to generate offense under him. And it's not just bad shooting luck, either. In today's NHL, you need to score consistently to win the Stanley Cup. Sure, defense is important, but ultimately, the name of the game is scoring goals.
There's also the issue of Laviolette not living up to expectations. Despite having massive expectations in the last two seasons, the Predators haven't made it past the second round of the Stanley Cup Playoffs. It's fair to wonder if they peaked back in 2016-17 when they made the Stanley Cup Final.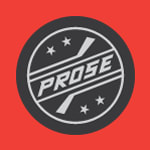 In order to make the playoffs, the Predators need one of two things to happen.
Hope Pekka Rinne and Juuse Saros do better
Compensate for their goalie's struggles by being more aggressive on offense
The first is quite possible, but goalies are voodoo, so who the heck knows if they will? And the second is what they should do. Poile has made a ton of "all in" moves to improve his roster, acquiring players like Ryan Johansen, Kyle Turris, Duchene, and Mikael Granlund. Now it's time for him to make a move behind the bench.