NHL trade grade: Sabres acquire Michael Frolik from Flames
In a series of moves, the Buffalo Sabres traded Marco Scandella to the Montreal Canadiens for a fourth-round pick and then traded that pick to the Calgary Flames for Michael Frolik.
The trade market has been fairly quiet this season, but there was finally some action just two days into the New Year. There were several moves, but it ended up with the Buffalo Sabres acquiring Michael Frolik from the Calgary Flames for a fourth-round pick, which they got from the Montreal Canadiens for defenseman Marco Scandella.
This move was a much-needed move for the Sabres. They had way too many defensemen, and the return of Zach Bogosian further complicated things. But how did Buffalo and Calgary do in the trade? Let's take a look.
BUFFALO SABRES
I'll consider every part of the trade for them. Let's start with the move that sent Scandella to the Canadiens for a fourth-round pick. The Sabres had to make a move to free up space on their blueline, and Scandella was the obvious candidate to go. In a vacuum, a fourth-round pick isn't a good return.
However, context is important. Buffalo then traded that fourth-round pick to the Flames to get Frolik. They essentially traded Frolik for Scandella. If you think of the trade that way, it's a pretty darn good trade for Buffalo.
Frolik isn't the top-six forward the Sabres desperately need, but he'll provide solid forward depth. Buffalo hasn't gotten much production from their third and fourth lines. Adding Frolik into the mix could help. Sure, he only has 10 points in 38 games this season. However, Frolik isn't too far removed from being a productive player, as he had 34 points in 65 games last season.
That said, Frolik's $4.3 million cap hit isn't ideal. Then again, neither was Scandella's $4 million cap hit. At least Frolik should prove to be more useful to the Sabres than Scandella was.
GRADE: B-. Again, I think of this trade as Scandella for Frolik because they gave up the same pick they got for Scandella to get Frolik. They swapped a surplus player for one who could potentially help. Not bad. But they still need help in their top-six.
CALGARY FLAMES
Frolik has been on the trade block for a while. A fourth-round pick is a decent return for someone who only has 10 points in 38 games. More importantly, the Flames now have a bit more cap space. They're making a push for a playoff spot in the Western Conference, so it should be interesting to see what they do. The Flames now have over $4 million of cap space.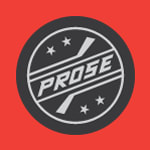 GRADE: Incomplete. Ask me what I think of the trade after I see what the Flames do with their cap space. This grade could be anywhere from a B- to an A-. Again, it all depends on what's next for the Flames.