Toronto Maple Leafs: William Nylander is silencing his critics
With his strongest season to date, Toronto Maple Leafs forward William Nylander is putting the past behind him and is quieting his doubters.
Entering this season, Toronto Maple Leafs forward William Nylander had his fair share of doubters. He was coming off the worst season of his young career, a season defined by a two-month-long holdout and trade rumors. Nylander had just 27 points in 54 games during the 2018-19 season and added merely three points in seven playoff games.
Nylander needed a strong season. Not just to silence his many critics, but also to get back to being the dominant force he has been at times. Thanks to hard work and a full offseason, Nylander's in the midst of his greatest season yet.
After Thursday's win over the Winnipeg Jets, he now has at least one point in each of his last five games, and in seven of his last eight. Nylander's three-point performance against the Jets gives him four consecutive games with multiple points. He's already at 19 goals, which is three shy of his career-high of 22 goals set back in the 2016-17 season.
This season, the Maple Leafs have needed Nylander to be great. They didn't have Mitch Marner for a bit. In his absence, Nylander stepped up huge. Marner missed 11 games from early November to early December. In those 11 games, Nylander picked up the slack, as he got nine points (six goals and three assists).
Nylander has been especially impressive since former head coach Mike Babock was fired. Let's look at his stats before and after Babcock was fired following their loss to the Vegas Golden Knights on Nov. 19.
Before And After
Before: 17 points (8 goals and 9 assists) in 23 games
After: 21 points (11 goals and 10 assists) in 19 games
Furthermore, Nylander has been a monster at 5v5. He ranks second among Maple Leafs forwards in 5v5 points per hour, trailing only Auston Matthews. Since Sheldon Keefe replaced Babcock, Nylander ranks third among Leafs forwards in points per hour. He trails only Mitch Marner, who has a 19.5% 5v5 shooting percentage in 13 games during that span, and the recently injured Ilya Mikheyev.
He's been playing with a ton of confidence all over the ice, and the numbers back it up. Nylander ranks first among all Toronto Maple Leafs forwards (min. 200 5v5 minutes) in xGF% (expected goals for percentage) and SCF% (scoring chances for percentage).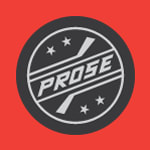 The Leafs have suffered quite a few injuries as of late. Luckily, Keefe has been outstanding as their coach and guys like Nylander have been stepping up. The Toronto Maple Leafs need Nylander to continue to be great. If he continues to play at this level, the Leafs have a legitimate shot at winning the Stanley Cup if they can get healthy.