Canucks: Jacob Markstrom replaces Marc-Andre Fleury on All-Star roster
With Vegas Golden Knights goaltender Marc-Andre Fleury deciding to skip the 2020 NHL All-Star Game, Jacob Markstrom of the Vancouver Canucks has been selected to replace him.
The NHL recently announced the initial rosters for the 2020 NHL All-Star Game. Alex Ovechkin of the Washington Capitals has already announced he's not going. Jake Guentzel of the Pittsburgh Penguins obviously won't be going since he's out for the rest of the regular season. Now, it looks like Marc-Andre Fleury of the Vegas Golden Knights won't be going either. The NHL has announced Vancouver Canucks goaltender Jacob Markstrom will replace him.
Fleury will not be going because he likely wants to rest. The Golden Knights released a brief statement saying that he will be declining the invitation to the 2020 NHL All-Star Game. Fleury has been injured at times this season and his team cannot afford to lose him. He's been to a number of All-Star Games in his career, so rest is probably the best option for him.
For Vancouver Canucks goaltender Jacob Markstrom, this is a well-deserved opportunity. It is his first All-Star game. His .917% save percentage is 14th in the NHL among goalies with at least 15 appearances. That's good for third place in the Pacific Division, trailing only Antti Raanta and Darcy Kuemper of the Arizona Coyotes.
Markstrom is 29 years old and will turn 30 in late January. His .917% save percentage this season is his career-high. Markstrom was originally drafted by the Florida Panthers with the first pick of the second round of the 2008 NHL Draft. He came to the Canucks via the Roberto Luongo trade.
It has taken Markstrom a while to live up to his potential, but he's been extremely solid for the Canucks so far this season. At times, he has carried the team and kept them in quite a few games they did not deserve to be in. Markstom has a 14-11-3 record this season.
He will be joining Elias Pettersson on the roster. This is the first time the Canucks have had multiple All-Stars since the 2011-12 season. Rookie defenseman Quinn Hughes is on the "Last Man In" ballot, where fans get to vote a player into the All-Star Game. Should Hughes make it, that will be the first time since 2012 the Canucks have had three All-Stars.
Back in 2012, Vancouver had Daniel Sedin, Alex Edler, and Henrik Sedin in the All-Star Game. They also had three players at the 2011 All-Star Game. Additionally, head coach Alain Vigneault made the All-Star Game that season as well.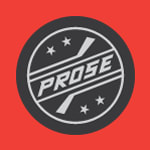 After 257 appearances, Markstrom is finally an All-Star. He's worked very hard to get to this point and I'm sure he'll represent the Pacific Division well. Markstrom's career path hasn't been straight, so he deserves a ton of credit for getting to this point.