NHL trade rumors: Colorado Avalanche interested in Tyler Toffoli
According to the latest NHL trade rumors, the Colorado Avalanche have expressed interest in Los Angeles Kings forward Tyler Toffoli.
Despite losing out on Taylor Hall, the Colorado Avalanche aren't rushing to make a move. However, they would still like to add some more scoring depth to their already lethal lineup. Most of their attention has been directed at Chris Kreider, but according to the latest NHL trade rumors, they've been focusing on Los Angeles Kings forward Tyler Toffoli recently.
This report comes from Adrian Dater of Colorado Hockey Now. Dater notes the LA Kings had a scout at the Avalanche game on Saturday against the New Jersey Devils. He also believes Toffoli would make a ton of sense for Colorado.
The Avalanche are a fairly young team and could use some experience for the postseason. Toffoli is a Stanley Cup champion (2014) and would bring some scoring and grit to an already impressive Avalanche lineup. He'd be a nice middle six (second or third line) right-wing for the Avs, who are looking to add a missing piece to their top-nine.
So far this season, Toffoli has 11 goals and 13 assists for 24 points in 42 games for the Kings, who are near the bottom of the Western Conference standings. It's likely they're going to trade him, as Toffoli will be an unrestricted free agent after this season. Extension talks haven't gone well, so it might be best for both sides to move on.
During the Kings' Stanley Cup run in 2014, Toffoli provided strong secondary scoring. He put up seven goals and seven assists for 14 points in 26 games. Two of those seven goals were game-winners. He did that despite averaging just over 13 minutes per game. Overall, Toffoli has been solid in the postseason, putting up 21 points in 47 games.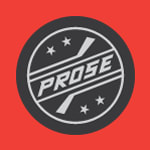 Additionally, during the regular season, Toffoli has played in 499 games. In those 499 games, he has scored 132 goals and has 148 assists for 280 points.