Nashville Predators fire head coach Peter Laviolette
The Nashville Predators have decided to move on from head coach Peter Laviolette.
As the news officially comes down the pipe that Peter Laviolette has been relieved of his duties as head coach of the Nashville Predators, there are a range of emotions. The Predators have certainly had a whirlwind season. Although there are raging pundits on either side, it begs the question as to whether this was the right or wrong thing to do.
To add to the news, associate coach Kevin McCarthy has also been fired. There is still a chance that the teardown isn't over. But for now, these two are no longer behind the bench in Nashville. It also makes you curious about what other changes could happen, either immediate or in the next while.
The news in unwavering and set in stone, but it doesn't mean we can't look at the situation and question whether it is good or bad. Far be it for me to judge someone far more qualified than me, but you just can't help it. As fans, it's nearly impossible to just accept news without dissecting it.
Although the Predators have been around for twenty seasons now, Laviolette is only the second coach in team history. After such a long relationship with Barry Trotz, the courtship between Laviolette and Nashville is almost 1000 games less. It makes you wonder why so little patience for second coach ever.
In many ways, the news is quite shocking. After all, in only his third season, Laviolette led the team to its only Stanley Cup Final. His winning percentage is just shy of .600 and he has a winning percentage in the playoffs. After knowing this, why couldn't he make it to 250 games coached with the team?
The Predators aren't having the red hot success that they were in the first 15 games of the season, but it's not like going 5-3-2 in their last ten is tragic. And despite being second last in their division, they rank third in the west in goal scoring. That's while they've played the least amount of games in the west.
It's also been a rough go with all the injuries in Nashville. The overall man games haven't been staggering like some other teams, but the players injured are pretty key. Also notable is that Nashville is one of the older teams in the league, so it makes sense if they are slowing down.
So, why fire Laviolette? Is it justified? I don't think so. I know I'm not in the thick of it. My job doesn't depend on knowing which coach should be in Nashville nor I am entrenched in the heart of Smashville, but I'm just going by the numbers.
Before you fire a coach, you have to be thinking who else could take his place. Hypothetically, if I were evaluating, I don't know if I'm going to find anyone much better for the job. Laviolette has a winning record literally every year he's coached in the NHL other than one, where he wasn't even there for the full season. He has also been to the Cup Finals with three different teams, including winning with the Carolina Hurricanes.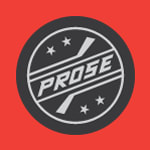 But more than anything, Nashville has never had more success than they have with the coach they just fired. I'm not in the locker rooms, so there could be things I'm not seeing, but as a fan, it seems like a misfire. One thing's for sure, wherever he goes next, that team is going to be set.