Toronto Maple Leafs must explore trade market after Morgan Rielly injury
Morgan Rielly's injury forces the Toronto Maple Leafs' hand, as they must now trade for a defenseman.
A day after the worst game in the Sheldon Keefe era, the bad news continues for the Toronto Maple Leafs with Morgan Rielly out for the foreseeable future with a fractured foot. After losing 8-4 at the hands of the Florida Panthers, the team directly behind the Maple Leafs in the Atlantic Division standings, it was announced Rielly will be re-evaluated in eight weeks with a foot injury.
It had been known for most of the season Rielly had been banged up, but the loss of the team's top defenseman becomes an irreplaceable void. At this point, having him back any time prior to the start of the Stanley Cup Playoffs would be a miracle.
For a club already without Jake Muzzin, who hasn't played since Dec. 27 with a broken foot and remains without a timetable for his return, the Leafs' already thin blue line becomes troubling at best.
Rasmus Sandin, coming off being the best defenseman at the World Junior Hockey Championship, was immediately recalled. It was no secret Toronto wanted to keep Sandin in the minors this season to avoid having the talented 19-year old play in 10 games this season, thus counting as a full year towards his entry-level contract.
The cap strapped Maple Leafs were hoping to keep one bargain contract in their pocket, however, with the decimated blue line the team has no choice but to give Sandin everything he can handle now and likely even more.
Still, counting on a teenager coming off a tournament where he dominated other teenagers is asking a lot once Sandin matches up against grown men. The youngster will be given every opportunity but if the Maple Leafs hope to tread water while dealing with their injuries they'll need to make a trade to acquire a defenseman.
If there was any blessing in disguise to the injuries, it is that it allows Toronto to place Rielly's cap hit on long-term injury reserve freeing up whatever cap space could be needed to acquire a defenseman. The Maple Leafs are loaded with forwards they could offer to other teams but it'd be hard to imagine the club would be willing to package significant draft picks in any deal.
Toronto is already without their 2020 first-round draft pick after they needed to pair it with Patrick Marleau to send the veteran's cap hit out of town last summer. After dealing their 2019 first-round draft pick a year ago this time to acquire Muzzin, it's hard to imagine general manager Kyle Dubas eagerly looking to deal out more draft picks.
Although, Dubas may have no choice but to package whatever he can to acquire a top-four defenseman as the season could be hanging in the balance. No further proof is needed that the likes of Cody Ceci, Martin Marincin, Justin Holl, and Tyson Barrie aren't capable of holding the fort long term while the team waits for Rielly and Muzzin to return.
Do the Maple Leafs make a call to the already selling New Jersey Devils for pending unrestricted free agents Sami Vatanen or Andy Greene? Brendan Dillon of the San Jose Sharks has been in the Toronto rumor mill recently, might Dubas be looking towards California once again to acquire a defenseman?
Whoever the player may be, expect it to be a depth move and a band-aid fix as opposed to someone actually capable of replacing Rielly's workhorse minutes or sticking around long term. However, the Maple Leafs will need to make a move sooner rather than later before clinging to a wild card position starts to become unlikely.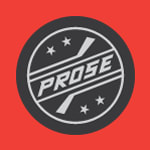 If the Atlantic Division has shown anything this season, its that it doesn't take long for teams to completely fall out of it. Just ask the Montreal Canadiens and Buffalo Sabres.