Toronto Maple Leafs: Why Rasmus Sandin could be their X-factor
As great as the Toronto Maple Leafs are, rookie defenseman Rasmus Sandin could make them even greater.
The Toronto Maple Leafs have had an up and down season. Under previous head coach Mike Babcock, it was mostly downs. But ever since the Maple Leafs promoted Sheldon Keefe from his job as the Toronto Marlies' head coach, there have been far more ups than downs. On Monday, Jan. 13, the team got some bad news, with Morgan Rielly likely being out for at least eight weeks. But on the bright side, they recalled defenseman Rasmus Sandin, their first-round pick in the 2018 draft, to the NHL roster.
Maple Leafs fans should be excited about this. Sandin got an early season cup of coffee with the Leafs, picking up two assists in six games while averaging a shade over 12 minutes per game. He's ready for a much larger role this time around. And the Leafs might have a spot for him.
With Jake Muzzin out, the Maple Leafs need someone to lead their second pairing. Sandin could be that guy. He's been averaging right around 20 minutes per game in the AHL this season and has been flourishing. In his first 65 AHL games, he has 43 points (25 points last season, 18 points this season). When you factor in the fact that he's merely 19 years old, it's hard not to be very impressed with Sandin.
Babcock never fully trusted Sandin. He willingly gave Cody Ceci more playing time than him. Sandin only saw the third pairing, and even then, he was relatively sheltered as far as competition. Keefe is someone who knows what Sandin is fully capable of and he has not been shy to trust him. In the AHL, he utilized the teenage defenseman as one of his best defensemen. Sandin earned that trust and having Keefe as his head coach should encourage Leafs fans.
Keefe will likely trust Sandin a bit more than he would most young players. Again, he's worked with him before and he has proven he's not afraid to trust him. Sandin plays an impressive two-way game, though his offense is obviously his calling card.
This season in the AHL, I've noticed Sandin has been asked to play heavier minutes against tougher competition. Despite this, he has blown me away. Sandin has been the Marlies' best player and it's remarkable to see that from a 19-year-old.
My one concern is how the Leafs can utilize what Sandin can do on the power play. He was a force to be reckoned with in the AHL, as he helped lead the Marlies power play at the point along with Timothy Liljegren. The Leafs power play has been clicking as of late, so it'll be interesting to see if Keefe can find some time there for Sandin and help him gain some more confidence.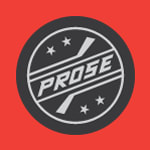 Toronto's defense is an undeniable question mark, but I'm confident Sandin could improve things significantly. He's a surprisingly quick skater who makes good decisions and has proven himself by playing top minutes in the AHL.