Edmonton Oilers must avoid signing Zack Kassian to a long-term contract
Zack Kassian has been terrific this season for the Edmonton Oilers. According to the latest NHL rumors from Mark Spector, the two sides are very close to reaching an extension.
The Edmonton Oilers have been carried this season by the greatness of Connor McDavid and Leon Draisaitl. Combined, those two stars have 151 points in 49 games. Zack Kassian owes a lot of gratitude to McDavid, as he regularly plays with him and has 28 points in 44 games. He's just one point away from tieing his career-high. According to the latest NHL rumors, the Oilers are close to signing the soon-to-be unrestricted free agent to an extension.
This report comes from Mark Spector of Sportsnet. He's reporting the contract details will likely be four years and will feature a cap hit between $3.25 million and $3.5 million. Nothing has been signed yet, but on Hockey Night In Canada, NHL insider Elliotte Friedman confirmed the two sides are close to working something out.
Kassian is scheduled to become an unrestricted free agent at the end of this season and it's clear the Oilers would prefer he doesn't hit the open market.
My Take
This feels like a significant risk for the Oilers. Extending Kassian, in a vacuum, isn't an awful decision. He's been quite good for the Oilers this season.
However, Edmonton found themselves in the same situation just a year ago with Alex Chiasson. The Oilers wound up signing Chiasson to a two-year deal worth $2.15 million annually after he put up career numbers with McDavid and Draisaitl.
Now, on paper, Chiasson's numbers this season look fine. He has 16 points in 43 games and is averaging 0.37 points per game.
However, a deeper dive shows some red flags about his 5v5 production. Of Chiasson's 16 points, nine of them have come on the power play. In 2018-19, Chiasson was the Oilers fifth-most used forward at 5v5. This season, he's their ninth-most used forward among forwards with at least 200 minutes.
Luckily, Chiasson's only making $2.15 million a year and his deal is done after next season, so it's not the end of the world. If the Oilers sign Kassian for four years at over $3 million a year, that's extremely concerning. Chiasson went from playing with McDavid regularly to being booted off the first line. Now, imagine if this happens to Kassian. The Oilers would be stuck committing over $3 million through 2024 to someone who might be a third-line forward at best.
If the Oilers can get the years down to two or three and the AAV down to about $2.5 million, it wouldn't be such a bad deal. That's roughly the going rate for a veteran third-line forward these days. And if the deal goes sideways (it's worth noting Kassian will be 29 by the time his next deal starts), it shouldn't be too difficult to get rid of.
This will be the first true test of Ken Holland's career as a general manager. There were a lot of questions about his competency when the Edmonton Oilers hired him. With the Detroit Red Wings, one of Holland's greatest flaws was overvaluing his own players. He turned a perennial playoff team into one that has a realistic chance of finishing with the lowest point total in the salary cap era.
Holland left the Red Wings with numerous awful contracts, including Justin Abdelkader, Darren Helm, Luke Glendening, Jonathan Ericsson, and Frans Nielsen. If Holland overpays for Kassian, who has never really produced away from McDavid over the past two seasons with the Edmonton Oilers, it will prove he has learned nothing from his mistakes.
Look at what Josh Archibald has been doing with McDavid since Kassian's suspension. He has four points while playing with him. Granted, it's only a two-game sample size, but still, Archibald is doing the same thing Kassian did with McDavid. And he's doing it roughly as well, even if it is in a very small sample. That alone should persuade the Edmonton Oilers to avoid giving Kassian one penny more than what he is worth.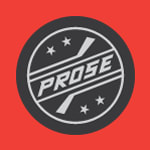 It's very unlikely that anyone is going to pay Kassian over $3 million a year for four years on the open market. So why should the Oilers give him that? The Oilers got to where they are by failing to properly evaluate their own players and by signing silly contracts. Signing Kassian for four years at over $3 million per year would be more of the same.