NHL trade rumors: Carolina Hurricanes hope to add a defenseman
According to the latest NHL trade rumors, the Carolina Hurricanes are actively looking to add to their blueline.
The Carolina Hurricanes are fighting for a playoff spot in the Eastern Conference this season. However, they've been struggling a bit lately, as they've won just five of their last 10 games. Dougie Hamilton's injury in particular has left them a bit shorthanded on the blueline. According to the latest NHL trade rumors, the Canes are looking to add a defenseman to help account for his absence.
Here's what Hurricanes general manager Don Waddell had to say in a recent interview on NHL.com.
We always felt that's one place that we could either upgrade or add some more experience to, on the blue line. Before we probably wanted more of a defensive guy. Now, we're probably more open-minded toward that.
The Hurricanes were hoping Jake Gardiner, who they signed during the 2019 offseason, would bolster their defensive depth. However, he suffered a back injury towards the middle of the 2018-19 season, and that injury is still lingering a bit. Gardiner hasn't been himself. The usually productive blue liner has just 13 points in 51 games.
Trade Options
If they want to explore the trade market, there aren't too many options if they're looking for a rental. Someone like Joakim Ryan or Derek Forbort of the Los Angeles Kings could make sense. However, both are likely better suited for a third-pairing role and it sounds like the Hurricanes want someone capable of being a top-four defenseman.
Sami Vatanen of the New Jersey Devils could be an option for the Hurricanes. Among the rental defenseman, he's playing the second-most minutes per game, trailing only Alex Pietrangelo of the St. Louis Blues, who isn't going anywhere (for now).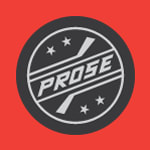 Travis Hamonic and T.J. Brodie of the Calgary Flames could be options as well, though it remains to be seen if the Flames will entertain trades for either of them. Erik Gustafsson of the Chicago Blackhawks could be an interesting option, as he's one of the few players who could bring what Hamilton can to the table, though he's not as good as him.