Why the NHL doesn't have its own version of Kobe Bryant
All week long I've been wondering who's the NHL's equivalent to Kobe Bryant. Finally I have answer…nobody.
"How the heck are they still showing the Pro Bowl?" That was the first thought I remember having after hearing the tragic news of Kobe Bryant's passing. Almost without thinking, I turned to ESPN hoping to hear more breaking news. Instead, at least for the time being, the station was showing the NFL's annual two-hand touch football game as if nothing had happened. Almost as soon as the news broke some of the writers here at Puck Prose started debating just who is the NHL's version of Kobe Bryant?
A few of the usual suspects came up. First was Patrick Kane. Casual hockey fans or even someone who have barely watched a game are sure to know arguably the greatest American-born player to play the game. Add that to the fact his still ongoing career overlapped with part of Bryant's.
Then there was Alex Ovechkin. Like Bryant, Ovechkin is an international sports star in his own right. Although Bryant and he weren't close and only met a few times, Ovechkin still reminisced about his meeting with the former Los Angeles Laker as all attention in the sports world turned solemn with memory about Bryant.
By all accounts, Ovechkin appears to be the most high-profile NHL athlete to share a personal experience with Bryant. However, he was not the only one. New Jersey Devils player Wayne Simmonds also shared memories of meeting Kobe during his time with the Los Angeles Kings, when the two teams shared a practice building.
After a week which felt close to an eternity of thinking about the question, I've come to the conclusion that the NHL does not have its own Kobe Bryant. The NHL has its own Wayne Gretzky, Connor McDavid, and Taylor Hall, but it doesn't have a Kobe. Not saying that they were, or weren't, better athletes than Bryant but as a cultural icon, Kobe was in his own category.
While tributes poured in of people saying they were huge fans of Bryant and watched him their entire life, I was not one of them. I've never been a huge fan of basketball and wasn't going to pretend to be now. I did have a few fond memories of Kobe's career, such as watching his final game where he scored 60 points at a friend's house in college. The sports world had all eyes turned to Kobe Bryant that night too, but for a much happier occasion.
Can you imagine doing that for an NHL player? I've watched more than my fair share of memorable NHL games but none had the attention that game had. Hockey fans love hockey, but the entire world watched Kobe say "Mamba Out" before leaving the Staples Center court one last time.
We could go on and on about how the NHL lacks in marketing and cultural appeal of the NBA, but that's not the point of this. The point is that everyone, from the most die-hard Lakers fan to a hockey fan from New Jersey, all felt like they had a piece of Kobe Bryant in them.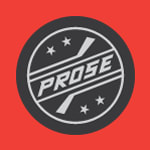 The NHL never wants to find itself in the situation the NBA found itself in this week. Hopefully, they never will find themselves in such a situation. Until the NHL has a player that transcends cultural boundaries like Kobe Bryant, they won't have their own Kobe Bryant.