Winnipeg Jets reportedly working to terminate Dustin Byfuglien's contract
The Winnipeg Jets might finally have an answer for the Dustin Byfuglien question, as the two sides are reportedly working towards a mutual parting of ways.
The Winnipeg Jets have been hampered by Dustin Byfuglien's absence. It hit them suddenly, as this happened just before the season began. The Jets were most likely counting on Byfuglien to come back and help them replace Jacob Trouba, who they traded to the New York Rangers.
But where it has hit them the hardest has been the salary cap. With Byfuglien's future up in the air, the Jets have had to be prepared in case he decided to come back. His $7.6 million cap hit obviously made things a bit complicated. It has been quite hard on them, as it has probably kept them from addressing their lack of defensive depth on their blueline.
According to Frank Seravalli of TSN, the two sides are working towards a solution. It will come in the form of a mutual terminating of Byfuglien's contract.
This is very similar to a buyout, as it will allow the Jets to part ways with him. However, it's different because Byfuglien has to agree to it as well. Also, he will forfeit his $8 million salary for this season, as well as his $6 million salary for next season if he agrees.
Byfuglien's health has been a huge concern. It's the main reason why he decided to not report to the Jets in the first place. He's been rehabbing from an ankle injury, which he started rehabbing from in December. Byfuglien has proven to be durable in the past, but has battled quite a few injuries in recent years.
Currently, Byfuglien is suspended without pay after failing to report to the team. Losing him isn't ideal, especially for a Jets team that is relatively young, especially on the blueline. However, it would also give both sides some much-needed closure and hopefully help repair what has been broken.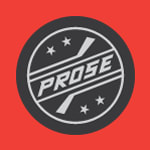 Most importantly, it would give the Jets a lot of breathing room. Getting his $7.6 million cap hit off the books would allow the Jets to do what they haven't been able to do yet – properly address their obvious defensive issues. It doesn't sound like they're that interested in trading for a rental, but there are some defensemen out there with term left on their deals that could intrigue the Jets.