New York Islanders: Kieffer Bellows doesn't belong on third line
Kieffer Bellows is a top-level talent, who will only improve in the NHL if surrounded with the right types of players with the New York Islanders.
On Tuesday night against the Dallas Stars, Kieffer Bellows will make his National Hockey League debut, as he dawns number 20 for the New York Islanders. A first-round pick back in the 2016 NHL draft, Bellows has shown his scoring prowess through appearances in the minors as well as on the big stage at the World Juniors.
Playing just 34 games of collegiate hockey at Boston University recording 7 goals and 7 assists, he decided to move on and join the Winterhawks of the WHL for the 2017-18 campaign. In a new setting, Bellows tore this league up. 
In 56 games, he netted 41 goals, tallied 33 assists, and registered a plus/- of +40 in the process. And at his second World Juniors that same year, he made history by passing Jeremy Roenick for the most goals ever by an American as he tallied 9 goals in 7 games. This goal tied him.
This goal made history.
https://twitter.com/TSN_Sports/status/949412075763306496?ref_src=twsrc%5Etfw%7Ctwcamp%5Etweetembed%7Ctwterm%5E949412075763306496&ref_url=https%3A%2F%2Fwww.lighthousehockey.com%2F2018%2F1%2F5%2F16856812%2Fislanders-kieffer-bellows-sets-team-usa-goal-record-bronze-medal-2018-world-juniors
Now to his AHL career. In his first stint in Bridgeport, Keiffer did not showcase what we have seen in the past, scoring only 12 goals, 7 assists, with a -20 plus-minus.
After a goal and three assists in 19 games to start this year, Bellows would be a healthy scratch. He seemed to take this message to heart and started to refresh upper management's memory on why the Islanders took him in the first round.
In 45 games, he has 16 goals and 8 assists, with a -20 plus-minus rating. That does not seem like much, but he went on a tear scoring 12 goals in 13 games. Now he gets his shot at the NHL level.
He has been practicing on the third line, with Derick Brassard and Michael Dal Colle, two guys that do not seem to do much on the ice. Oh my bad, former 5th overall pick Dal Colle netted his whopping 4th goal of the year in the loss to Vancouver the other night.
Bellows is a goal scorer. We have seen it. We have seen his release, his hockey IQ. In order for him to be successful in the NHL, he NEEDS to play alongside guys that can give him an opportunity to be successful. The guys mentioned above are not going to do it.
The second line of Beauvillier, Nelson, and Bailey have been on a roll so separating them is not an option. And the first line of Lee, Barzal, and Eberle could be altered with, but doubtful head coach Trotz would take that route.
He needs a playmaker around him. Barzal leads the team in assists with 26, with Bailey and Nelson at 20 and 19 respectively.
All I am asking is for Trotz to give him a few shifts with guys that can help him grow.
I know, it is premature, he has not even had one shift at the NHL level. And for all, anyone knows he could produce with these linemates.
It is too early to tell, but we have seen players on other teams fall ill to misplacement. Lias Anderson on the New York Rangers was given a chance at the NHL level but was slotted mainly on the fourth line. And this guy was supposed to be a stud, and now is not even playing in North America anymore.
I think Bellows has a hell of a career ahead of him. And taking a veteran's spot away for a player who has never played in the NHL is disrespectful. But with the Islanders right now sitting in the Second Wild Card Spot, every game is a playoff game and Trotz needed to do what he must to ensure the Islanders score and win games.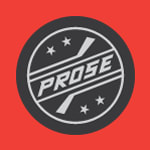 If he feels that the lines he has right now is the way to go, I respect that, and hopefully for the Islanders' sake it works out. But if it does not work out, I guess I can say, I told you so.