NHL trade grade: Maple Leafs acquire Jack Campbell from LA Kings
The Toronto Maple Leafs have finally addressed their goaltending issues, as they've traded for LA Kings goalie Jack Campbell and forward Kyle Clifford.
The Toronto Maple Leafs desperately needed to get a goaltender. It was the worst kept secret in the NHL. The injury to Frederik Andersen forced the Leafs' hand. Meanwhile, the Los Angeles Kings were open to moving a goaltender. The two sides decided to help each other out, as the LA Kings have traded goalie Jack Campbell and forward Kyle Clifford to the Leafs.
In exchange, Toronto is giving up forward Trevor Moore, a 2020 third-round pick, and a conditional 2021 third-round pick.
The conditions surrounding that 2021 third-rounder, however, are a bit interesting. There are two conditions. The first one is Campbell wins six games, while the other one is if the Leafs re-sign Clifford. If either of them are met, the Kings get a second-round pick in 2021. The pick remains a third-rounder if neither of them are met.

Maple Leafs Get
G Jack Campbell
F Kyle Clifford

Kings Get
F Trevor Moore
2020 3rd round pick
2021 3rd round pick (conditional)
The Kings are retaining 50% of Clifford's salary, making his cap hit $800,000. Clifford will be an unrestricted free agent at the end of this season. Meanwhile, Campbell has a $675,000 cap hit for
this season and then his two-year extension with an annual cap hit of $1.65 million kicks in.
MAPLE LEAFS
For the Leafs, this was a necessary trade. Michael Hutchinson simply wasn't cutting it. The Leafs only needed him to be an NHL caliber backup, but that's something he couldn't do. Hutchinson has cost them several games this season, including two in a row against the Florida Panthers and New York Rangers.
Campbell isn't having his best season, but he had an excellent season last year. He has a .900% save percentage this season, though he's done that behind a leaky Kings defense. Last season, Campbell posted an impressive .928% save percentage in 31 games. Ironically, this isn't even the first time Dubas has traded for him. Dubas traded for him back when he was the GM of the Sault Ste. Marie Greyhounds.
Clifford is essentially the same player Moore is. He's actually a slightly better fit for the Leafs, as Moore is talented, but wasn't a great fit on the fourth line. And due to the Leafs forward depth, Moore was never going to be more than a fourth liner for them. Clifford should be an upgrade over him, though it's not Moore's fault.
Most importantly, the Leafs found a way to navigate their cap space storm. This trade is equal financially, assuming they send down Hutchinson. Trading for Campbell is a slight risk, but if he gets back to what he was last season, giving up two lottery tickets for him and Clifford is nothing.
GRADE: B. This trade probably should have been done earlier, but it's hard not to like this trade for the Leafs.
LA KINGS
This trade nets the Kings two extra third-round picks, and possibly even a second-round pick. Clifford was a fan favorite with the LA Kings, but trading him makes all the sense in the world. He was going to be an unrestricted free agent anyway. If they like him that much, they could always re-sign him this offseason. And I wouldn't be surprised if the Kings did that.
Now, let's talk about why this trade is so meaningful for the Kings. Moving Campbell opens up a spot for Calvin Petersen. The Kings were inevitably going to move a goaltender by the start of the 2020-21 season. Campbell's struggles made him expendable and now the Kings can see what they have in Petersen.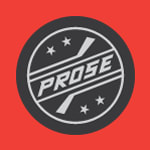 GRADE: B+. I'm slightly surprised the LA Kings only got a third-round pick for Campbell, but his struggles this season certainly didn't help.