NHL trade rumors: Vancouver Canucks linked to Wayne Simmonds
According to the latest NHL trade rumors, the Vancouver Canucks have expressed interest in trading for New Jersey Devils forward Wayne Simmonds.
As we inch closer toward the NHL trade deadline, some speculation around the Vancouver Canucks and a certain power forward have ruffled some feathers in Canuck Nation. That speculation involved the latest NHL trade rumors and New Jersey Devils forward Wayne Simmonds.
TSN Hockey Insider Pierre Lebrun revealed on Thursday that the Canucks have internally discussed the idea of targeting Simmonds before the trade deadline.
Lebrun mentioned that some of the trade discussions have resulted from the uncertainty of Michael Ferland's status and his inability to stay healthy. Ferland is closer to coming back and is expected to join the Utica Comets soon to complete a conditioning stint before rejoining the Canucks.
Ferland currently has 1 goal, 4 assists, and 5 points in 14 games. He was diagnosed with a concussion after the October 30th game against the LA Kings. The big, strong power forward came back to the Canucks for a quick 2 game stint in early December before experiencing concussion-like symptoms again.
Ferland was expected to bring in scoring depth and physicality to Vancouver, however, with his current injury woes, Simmonds could be a serviceable option for the Canucks.
Simmonds currently has 5 goals, 14 assists, and 19 points in 53 games but comes with a hefty price tag of $5,000,000. In order for the Canucks to take on that cap hit, Canucks' GM Jim Benning will need to either send contracts back the other way, or he will need to try and convince the Devils to retain a portion of Simmonds' cap hit.
What Can Simmonds Bring To The Table?
Despite the high price tag, Simmonds is a useful player who can bring some grit and toughness to the lineup, and still produce given the right linemates. Simmonds could be a fit for the top line and do a lot of the dirty work while JT Miller and Elias Pettersson continue to put up points.
Lebrun goes on to mention that despite the interest in Simmonds, the Canucks still hope that Ferland will be able to rejoin the Canucks sooner rather than later. Ferland's status will likely determine if the Canucks either stand pat or pull off a trade for a power forward by February 24th.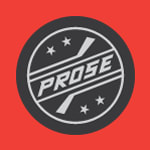 With the final stretch of the season underway, you can bet that the Canucks will be buyers heading into the trade deadline. Vancouver currently sits at the top of the Pacific Division with 65 points and has 27 games remaining in the regular season.