Detroit Red Wings Are Even Worse Than You May Think
No matter how terrible and awful you think the 2019-20 Detroit Red Wings are, they're probably even worse than that.
The National Hockey League is the greatest league in the world because a bad team can beat a good team on any given night. But this year one team really makes this a hard sell. The team I am referring to is the pitiful Detroit Red Wings. This team has been worse than worse.
Let's start with this. The Los Angeles Kings rank 30th out of 31 teams in the entire league, with 19 wins and 31 losses, resulting in 43 points after 55 games.
And the Red Wings sit behind them, 13 points to be exact, with only 13 wins on the year, with 56 games played.
Thursday night the Red Wings picked up their first win in 10 games. After blowing a 2-0 lead, they were able to pick up two points beating the Buffalo Sabres 4-3 via the shootout.
The Sabres were able to tie the game with just 47 seconds remaining in the third period. But hey a win is a win, and this one just so happens to come against a Sabre team that is 4-6 in their last 10 games.
In this game, newer acquisition in Robbi Fabbri takes one off the, um, yeah, that part. No luck at all.
And last night, the team was back to their losing ways as they were shutout by the surging Columbus Blue Jackets.
This once-dominant franchise, appearing in the playoffs in 25 straight years from 1990-2017 (two lockouts), has just hit rock bottom winning just a third of their games so far (.333 Winning Percentage for the math guys).
Unless the team heats up, breaking 50 points seem well out of reach. I am going to go out on a limb and say the team that's donning the red and white will finish with 48 points, which means just nine wins in their remaining 27 games.
The last team to finish with under 50 points was the 2016-17 Colorado Avalanche who finished with 48.
And maybe it is a case of bad luck, losing one-goal games, and close games. Most likely not.
Out of their 39 regulation losses, the team has lost by three goals or more 25 times.
That has lead to a whopping -97 goal differential.
That means that they allow about 100 more goals then they have scored. The closest team in this statistic is the Los Angeles Kings with a -40. The league leaders in the NHL sit at +47 and that is the Tampa Bay Lightning, with 73 points.
To make matters worse, it seems that their star Dylan Larkin needed a break midway through the season. When the league was advertising for the "Last Man In" for the NHL All-Star Game, Dylan Larkin pleaded with fans not to vote for him, because he wanted the time off.
You can't really blame the guy as he needed a break from whatever the heck we want to call what's being played in Detroit.
Listen, Red Wings fans, I've been there. The New York Islanders have had some pretty brutal teams over my lifetime.
This is an original six franchise, and I expect them to complete this rebuild over the next few years and get back to being a force to be reckoned with.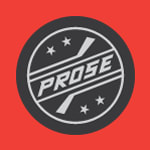 For now though, my god it is unwatchable and if anyone likes betting or needs some quick cash just bet on whoever this team is playing against.