Vancouver Canucks Forward Brock Boeser Suffers UBI
During Saturday night's game against the Calgary Flames, Vancouver Canucks star forward Brock Boeser suffered an upper-body injury.
On Saturday night, the Vancouver Canucks got thumped by their divisional rivals, the Calgary Flames, by a final score of 6-2. That, however, wasn't the worst of it.
Canucks forward Brock Boeser got tangled up with Calgary's Andrew Mangiapane about 1:30 into the third period. He immediately left the game favoring his right arm and did not return. Later on in the final frame, the Canucks announced that Boeser would not be returning to the game due to an upper-body injury.
After the game, coach Travis Green said that Boeser would be "out for a little bit" and that the Canucks will find out more on Sunday.
The 22-year-old forward has 16 goals and 22 assists in 55 games this season. Despite not having any points in his last 4 games, Brock Boeser has been an integral part of the team's success this season. Not having the young winger in the lineup will hurt Vancouver's depth, but this could bode well for some guys like Nikolay Goldobin and Sven Beartschi.
Both Goldobin and Beartschi are currently with the Utica Comets but were NHL regulars last season. With the Canucks acquiring J.T. Miller, and Adam Gaudette earning his place at training camp, Beartschi and Goldobin were ultimately sent down to the Comets.
You can bet that both players are looking to get back into the NHL and prove they belong. Whether or not one of them actually gets the call will remain to be seen.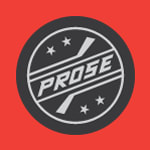 Losing Boeser for any period of time would be very bad for the Canucks, who are in the midst of a tough playoff race in the Pacific Division. So far this season, Boeser has 16 goals, 29 assists, and 45 points in 56 games. He's among the Canucks leaders in each category.