Toronto Maple Leafs Should Trade Johnsson, Keep Kapanen
The Toronto Maple Leafs are likely going to trade a forward by the trade deadline. Whoever it is, it shouldn't be Kasperi Kapanen.
With less than two weeks to go before the NHL trade deadline, a pair of Toronto Maple Leafs will have their names kept in the rumor mill up until 3 pm Eastern time on Feb. 24. Kasperi Kapanen and Andreas Johnsson are believed to be the two biggest trade chips General Manager Kyle Dubas has in his attempts to approve his team's defense.
At 23-years old, Kapanen appears to rank ahead of the 25-year old Johnsson in terms of who teams would prefer to acquire out of the two wingers. Kapanen has the better contract situation between the two, with a $3.2 million cap hit for the next two seasons when he'll still be a restricted free agent at the end of the deal. Johnsson has a $3.4 million cap hit for the next three seasons, but once his deal expires he'll become an unrestricted free agent.
In terms of their on-ice production, their numbers are virtually identical. Both played their first full season in the NHL a year ago where they both finished with 20 goals, Kapanen finished with one more point than Johnsson with 44 points but also played in five more games than Johnsson did.
As for their production this year, Johnsson has been slowed by injuries forcing him to miss 15 games, resulting in only eight goals and 21 points. Kapanen has played in 56 of the Maple Leafs' 57 games, only missing one game due to a suspension for being late to a team meeting, resulting in 11 goals and 32 points.
Given all this information it's easy to understand why Kapanen is more attractive in trade talks than Johnsson given he's younger, has a better contract situation, and has posted slightly better numbers. The ceiling for Kapanen's potential appears to be higher, however, all these reasons are also why the Maple Leafs cannot afford to trade the second-generation winger.
Kapanen is developing into a quality special-teams player. He can be relied upon given his explosive speed to be a dangerous penalty killer while using those same talents to be effective on the powerplay. Johnsson, by comparison, is proving he can be a talented offensive player when healthy but also needs to be surrounded by skilled linemates to maximize his abilities.
Kapanen doesn't necessarily need his linemates to make an impact as he can simply use his speed to break open a game. Look no further than his overtime-winning goal against the Arizona Coyotes on Feb. 11. Kapanen found the puck, had some room, used his blazing speed to create separation, and after a quick dangle the game was over.
He's also endured a revolving door of linemates throughout his entire time in Toronto. From being paired with Brian Boyle and Matt Martin during his first year in the playoffs in 2016-17, to starting this season in a failed experiment playing his off-wing with John Tavares. His versatility is quickly becoming invaluable for the Maple Leafs.
Johnsson, however, has mostly been glued to Auston Matthews' wing when he wasn't in former coach Mike Babcock's dog house. He's a workhorse in front of the net, capable of driving opposing goalies and defense mad with his relentless pursuit of the puck but his game breaking ability compared to Kapanen isn't on the same level.
On top of this, Ilya Mikheyev, will be returning to the lineup before the start of the postseason and prior to his injury, Mikheyev was playing at a top-six forward level. It appeared Mikheyev at the 39-game mark was growing more comfortable at the NHL level making him the perfect replacement candidate should Johnsson be moved in a trade.
There's little doubt teams would prefer Kapanen over Johnsson but for all the same reasons teams would prefer Kapanen are the same reasons they can't deal him. Johnsson has to be the trade chip Dubas dangles in order to improve the club's defense at the trade deadline and whatever that brings back is what it is.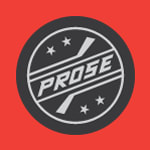 Kapanen's value and potential is far too great to be moved. He still has the potential to grow to such a level it makes moving one of the Maple Leafs big four forwards possible, however unlikely that may be. Johnsson has no such potential but could still be a respectable top-six forward with a 50-point ceiling given the right linemates. Whatever happens, Dubas' work is far from done leading up to the trade deadline.