Bruce Boudreau's legacy is complicated, yet fascinating
If Bruce Boudreau's NHL coaching career is over, he leaves behind one of the most interesting legacies we've ever seen.
In case you didn't hear, the Minnesota Wild decided on Valentine's Day to part ways with head coach Bruce Boudreau. This decision came at an odd time, as the Wild are still in the postseason hunt and they had more opportune times to let go of him. Maybe they did it because they knew they weren't going to keep him and they wanted to be merciful by giving him a head start on finding a new job.
Regardless of the reason, it's possible, and maybe even likely, Boudreau has coached his last game in the NHL. If this is the case, his legacy is one that's undeniably incomplete thanks to a lack of a Stanley Cup. However, it's still very fascinating and impressive.
Here's what Boudreau had to say when the Wild hired him back in May of 2016.
"This is the last place I'm going," Boudreau said. "I told my wife I'm going to stay here for as long as they want me, and I hope it's a long time."
Granted, he said this four years ago. Four years is a very long time in the NHL, especially for a coach. To give you an idea of how long it is, Boudreau was the sixth-longest tenured coach in the NHL trailing Jon Cooper, Paul Maurice, Jeff Blashill, John Tortorella, and Mike Sullivan, before being fired.
However, it's worth noting Boudreau is 65 years old. There was a time when 65 years old wasn't that old for a head coach. Scotty Bowman coached until he was 68. Ken Hitchcock was 67 when he retired (again) from his days behind the bench last season.
Today's NHL, though, is a young man's game behind the bench. Rick Bowness (65), John Tortorella (61), Joel Quenneville (61), and Ralph Krueger (60) are the only coaches over 60. Claude Julien of the Montreal Canadiens will soon join that group. That's about 20% of the coaches in the NHL. But still, teams are starting to go with younger coaches who are better at relating to players like Travis Green, Jared Bednar, Rod Brind'Amour, DJ Smith, Sheldon Keefe, and Jeremy Colliton.
Also, keep in mind Boudreau's not a spring chicken. He might only have 13 seasons as an NHL head coach under his belt, but he's been coaching for nearly 30 consecutive seasons. Boudreau has worked very hard to work his way up from being a player-coach for the Fort Wayne Komets of the IHL. It's fair to question how much fuel he has left in the tank.
BRUCE BOUDREAU'S LEGACY
There are two significant parts to a coach's legacy. First, there's the regular season. Boudreau's regular season resume is quite impressive. In 11 seasons (not including this season or the 2011-12 season, which he split between the Washington Capitals and Anaheim Ducks), his teams made the playoffs an astonishing 10 times. From 2007-08 to 2015-16 (not counting the 2011-12 season), Boudreau coached eight consecutive division winners.
Bruce Boudreau got his start with the Capitals back in 2008. He joined a franchise despite for a spark. And boy, did Boudreau provide that spark. He created one of the most dynamic duos of the 21st century, putting Alex Ovechkin and Nicklas Backstrom on the same line. When Boudreau was hired, the Capitals had a 6-14-1 record. They finished with a 43-38-1 record and though they lost in the first round to the Philadelphia Flyers, the "Rock The Red" Capitals were born.
While the Caps never got past the second round with him, Boudreau helped transform Washington D.C. into a hockey town. As a Capitals fan, Boudreau is responsible for some of my greatest hockey memories.
I went to college in Pennsylvania starting in 2005, so I got to see him make the Hershey Bears the dominant team they deserved to be. Boudreau took the Bears to consecutive Calder Cup championships, helping them win it in 2006 and narrowly losing it in 2007.
The second part of a coach's legacy is their postseason resume. This is where Boudreau unquestionably falls short. Though he took the Ducks to two Western Conference Finals, the best coaches tend to be those who win Stanley Cups. And ultimately, Boudreau never won one.
But at the same time, teams win Stanley Cups and Boudreau had some really bad luck. His goaltending was downright dreadful in elimination games. Let's take a look at each of them.
CAPITALS
2007-08 (first round): .909% save percentage (3-2 loss against Flyers)
2008-09 (first round): .933% save percentage (2-1 win against Rangers)
2008-09 (second round): .800% save percentage (6-2 loss against Penguins)
2009-10 (first round): .875% save percentage (2-1 loss against Canadiens)
2010-11 (second round): .865% save percentage (5-3 loss against Lightning)
DUCKS
2012-13 (first round): .906% save percentage (3-2 loss to Red Wings)
2013-14 (second round): .800% save percentage (6-2 loss to Kings)
2014-15 (conference final): .901% save percentage (4-3 loss to Blackhawks)
2015-16 (first round): .900% save percentage (2-1 loss to Predators)
WILD
2016-17 (first round): .852% save percentage (4-3 loss to Blues)
2017-18 (first round): .807% save percentage (5-0 loss to Jets)
That's 11 elimination games. In those 11 elimination games, Bruce Boudreau's goalie had a save percentage of at least .900% five times, which is less than half the time. If you remove the blowouts in 2018, 2014, and 2009, you've got eight elimination games and seven of those were one-goal games. Boudreau's team won just one of those seven. And in those seven one-goal games, his goalies had a sub-.905% save percentage in all but two of them.
Goalies are voodoo, but man, he had some horrible luck. Yes, part of that bad luck was self-inflicted. But consider this – the best goalie Boudreau has ever had on his team is either Devan Dubnyk (who blew it in 2017) or young Frederik Andersen. It's hard to win when you don't have a real number one goalie.
And his best players usually haven't shown up in big games. In big games, your best players need to be your best players. If they aren't, how much of that can you put on the coach?
When Alex Semin goes scoreless in three Game 7s and Mike Green musters up an assist and Nicklas Backstrom gets one goal in three games, that's an issue. When Ryan Getzlaf gets three assists in four games with no goals, and when Corey Perry's two goals in four games are arguably scored in garbage time, that's an issue.
The coach can only do so much. A coach can't get out there and force his players to execute. No matter how good a coach is, he can't help his goalie make a big save. Boudreau's teams have been notoriously slow starters in elimination games, but I'm not sure how much of that you can put on him. I'm not absolving Boudreau of all of the blame, but he's not at fault for all of his postseason failures. Not even close.
It's impossible to properly evaluate Boudreau's legacy without considering both parts. You can't ignore what he did in the regular season. But at the same time, you can't turn a blind eye to his lack of postseason success.
Is Bruce Boudreau a Hall of Fame coach? Probably not. The odds are strongly against him for two reasons. First of all, it's already very hard for coaches to get into the Hall of Fame because they have to get in as "builders". It's a bit complicated to get in as a builder. Secondly, Boudreau has zero Stanley Cups. There isn't a modern coach in the Hall of Fame with zero Stanley Cups.
It's impossible to properly evaluate Boudreau's legacy without considering both parts. You can't ignore what he did in the regular season. But at the same time, you can't turn a blind eye to his lack of postseason success.
Bruce Boudreau's legacy is so fascinating to me because I think he's a great example of how hard it is to win a Stanley Cup and how minuscule the difference is between good coaches and great coaches.
Also, maybe he can teach us a better way to evaluate coaches. Imagine if Halak didn't become a cult hero in 2010. The Capitals likely would have at least made the Stanley Cup Final. They might have even won it (though the 2010 Blackhawks were excellent champions).
Or imagine if Bob Murray would have done something about the Ducks goaltending. He never gave Boudreau a true number one goalie, yet his teams ranked in the top 10 in fewest goals against in all but one of his four full seasons there. Imagine if George McPhee addressed the obvious blueline and goaltending issues in Washington. Suddenly, Boudreau's likely seen as a great coach because he probably has a Stanley Cup.
Boudreau made flawed rosters work. In my book, that's what great coaches do. In Washington, outside of Mike Green, he didn't have much to work with defensively. No matter how good of a coach you are, when guys like Shaone Morrison, Tom Poti, and Jeff Schultz each play roughly 20 minutes a game, you're going to have problems.
In 2010-11 with the Capitals, Boudreau finally had a competent blueline. They traded for Dennis Wideman and young defensemen Karl Alzner and John Carlson got called up full-time. Lo and behold, the Capitals had a great defense that year, ranking fourth in fewest goals allowed despite never starting a goalie over the age of 23.
It's insane how much a Stanley Cup can change everyone's perception about a coach. Think about how Barry Trotz was viewed back in 2015 when he was hired by the Capitals. He was a very good coach who never won the Stanley Cup. Four years later, Trotz became seen as a great coach because the Capitals won the Stanley Cup.
But what if Cam Atkinson's shot in overtime back in Game 3 of the first round goes in instead of hitting the post? The Blue Jackets would have had a 3-0 series lead. Instead, it didn't go in and Lars Eller basically saved the season with a goal in double overtime. Suddenly, Trotz isn't a great coach anymore.
Boudreau's legacy is full of "what if's". What if he got good goaltending in elimination games? What if his players actually executed? Or better yet, what if Boudreau's teams got lucky to win a Stanley Cup? Because let's be honest, every Stanley Cup champion in the salary cap era has gotten lucky. Things out of their control went their way for inexplicable reasons. Hockey can be a cruel, heartless game and no one knows that better than Boudreau.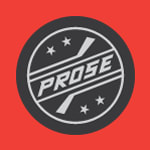 If this is truly the end of Boudreau's coaching career, it's quite upsetting. He deserved to have a better career. And maybe if a few things would have gone his way, he'd be seen in the same light as Trotz. Maybe Boudreau should be seen as a great coach. He always will be one to me, even if he never wins a Stanley Cup.