Sharks: Erik Karlsson's injury woes continue with season-ending injury
The injury woes of both the San Jose Sharks and Erik Karlsson are continuing.
The San Jose Sharks announced today that star defenseman Erik Karlsson will be out for the remainder of the season after breaking his thumb against the Winnipeg Jets, which will need to be surgically repaired.
This comes at a time where the Sharks have already lost star center Logan Couture with a fractured ankle dating back to January 7. Also, they sit towards the bottom of the Pacific Division, with a 25-28-4 record and 54 points. They're 10 points out of the last wild card spot.
The 2019-20 season has been a rough one for the Sharks, as injuries and inconsistencies have really dictated their situation in the standings. Erik Karlsson has carried over last season's struggles into this one, registering six goals and 34 assists in 56 games., with a plus-minus rating of -15.
Looking at those statistics, you would think I was crazy for saying this season has been a struggle. But Karlsson was on Hall of Fame path, which is very much in question, and these numbers are lower than what we have seen from him throughout his career.
Since coming to San Jose in the summer of 2017 via trade the two-time Norris Trophy winner we saw with the Ottawa Senators never made the transition.
In his eight seasons in Ottawa, Karlsson was an offensive defenseman, scoring 12 or more goals in six seasons, surpassing the 20 goal-mark twice. He was never seen as a strong defensive player, as his 6'1 190-pound frame caused him to get pushed off pucks. Cleary his offense was the money-maker.
Despite scoring goals, Karlsson was a wizard with the puck as he racked up 40 or more assists six times in those eight years. What has led to his offensive prowess seemingly dying off is his inability to stay healthy.
After the 2016-17 playoffs, it was revealed that Karlsson played four weeks with two hairline fractures in his left heel, including a first-round matchup with the Boston Bruins. He missed the final four regular-season games in order to be ready to push through the pain for what hoped to be a long playoff run, which it was as the Senators made it to the Conference Finals before losing in 7 games to the soon to be Stanley Cup Champion Pittsburgh Penguins.
He registered 2 goals and 16 assists in those 19 playoff games. You have to respect the heck out of a guy willing to go through that much pain in order to help their team get the best chance in the hardest playoffs in sports.
But since this injury, his career has not been the same. The next season following this injury, Karlsson was not the same player. He dropped off from a 17-goal season to a 9-goal year.
After not making the playoffs, he asked for a trade, as he was sent to San Jose. But the change of the scenery showed his offensive statistics continue to decrease, as he set a career-low with only three goals and missed 29 games with a groin injury.
Following his first year in San Jose in 2018-19, he signed an extension worth $11.5 million per year over eight years. Smart move for Karlsson as he was guaranteed financially long-term in case anything were to happen.
The fall-off in goals, besides the injury, can be credited to the fact that San Jose had a dominant top defensive pair before Karlsson's arrival, consisting of Marc-Edouard Vlasic and Brent Burns.
That year, the Sharks finished the season second in the Pacific Division, making it to the Western Conference Finals before losing to the eventual Stanley Cup Champion St. Louis Blues. Again playing through injury, Karlsson played in 19 playoff games, with 2 goals and 14 assists.
It is evident that the body of the 29-year old Karlsson is impacting his ability on the ice. This team is not getting any younger, with Joe Thornton and Patrick Marleau on their way out after the season, as well as inconsistencies from thought to be franchise-goalie Martin Jones who has under a .900 save percentage in back-to-back seasons and has seen his goals-against average go from a 2.90 in 2018-19 to a 3.34 goals-against average as of today.
With seven years remaining on Karlsson's contract, and the team's struggles, we could potentially see a rebuild coming in the near future for San Jose.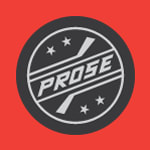 Will the Sharks try to trade Karlsson? Will someone even be interested in acquiring him due to his long list of injuries? These are questions that the team may be thinking about as a disappointing season continues.