New Jersey Devils trade Blake Coleman to Tampa Bay Lightning
The Tampa Bay Lightning are going all-in, as they've traded for New Jersey Devils forward Blake Coleman.
According to multiple reports, The New Jersey Devils have traded Blake Coleman to the Tampa Bay Lightning for Nolan Foote and Vancouver's first-round pick. Tampa Bay acquired that first-round pick at the 2019 NHL Draft in Vancouver when they traded JT Miller to the Canucks.
Coleman was a part of trade speculations earlier in the day when TSN's Darren Dreger reported that the 28-year-old forward would not be playing in tonight's game against the Columbus Blue Jackets.
Coleman has had a stellar campaign this season, putting up 21 goals, 10 assists, and 31 points in 57 games. Coleman has played in a total of 237 NHL games. He was a 3rd round pick (75th overall) by the Devils in the 2011 NHL Entry Draft.
The Lightning are getting a player that will be able to slide into their top-nine and provide more scoring depth. Coleman's $1.9 million cap hit would have also garnered a high amount of interest from around the league.
For a player that has posted back to back 20 goal seasons, Coleman's salary has definitely been a bargain. After getting bounced in the first round of last year's Stanley Cup Playoffs, you can bet that Tampa Bay won't hesitate to make improvements to the roster to prepare them for the playoffs in April.
The Devils, however, are heading in the opposite direction. The club currently sits last in the Metropolitan Division and is currently ranked 28th in the overall league standings. With the Lightning expected to be buyers leading up to the trade deadline, the Devils have already begun selling off assets for picks and prospects.
Earlier in the season, the Devils traded star forward Taylor Hall along with 23-year-old prospect Blake Speers to the Arizona Coyotes in return for a 2020 conditional first-round pick, a conditional 2021 third-round pick, along with forward prospects Nate Schnarr, Nick Merkley, and defenceman Kevin Bahl. New Jersey was also involved in a trade earlier today when they traded defenceman Andy Greene to the New York Islanders for their 2021 second-round pick.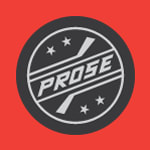 The Devils face off against the Blue Jackets tonight at the Prudential Center while the Lightning will be in Colorado tomorrow to battle the Avalanche.