NHL trade grade: Devils get solid haul from Islanders for Andy Greene
The New Jersey Devils have parted ways with team captain Andy Greene, trading him to the New York Islanders. While it's painful to trade a captain, they got a haul that makes it worth the pain.
The New Jersey Devils have announced they've traded defenseman Andy Greene to the New York Islanders. Greene has been their captain since the 2015-16 season and has played for them since the 2006-07 season. He's spent 923 games with the Devils.
In exchange, they're getting a 2021 second-round pick, along with prospect David Quenneville. Greene had a full no-movement clause, so New Jersey didn't have too much leverage. He'll be an unrestricted free agent after this season. Greene has a cap hit of $5 million.
Let's take a look at how both sides did in the trade and grade how they did. Class is in session. Take your seats!

Devils Get
2021 2nd round pick
D David Quenneville

Islanders Get
D Andy Greene
ISLANDERS
Greene makes a lot of sense for the Islanders. They needed to shore up their defensive depth after the injury to Adam Pelech, which will likely keep him out for the rest of the regular season. Greene might be old, but he's still a solid defenseman. He should slide in on the third pairing next to either Noah Dobson or Scott Mayfield.
As much as I dislike intangibles, they're relevant for Greene. He's an excellent leader, having served as the Devils' team captain for a number of years. The Isles have a fairly young blueline with guys like Dobson, Devon Toews, and Ryan Pulock. They'll learn a lot from Greene. Also, keep in mind general manager Lou Lamoriello knows Greene quite well from his tenure as the Devils general manager.
Now, that said, I don't like giving up a second-round pick for him. As I mentioned earlier, Greene had a no-movement clause, which likely limited his market. Maybe some other teams were in on him, but Greene would have had to approve the trade. But at least they didn't give up a 2020 second-round pick.
As long as the Isles manage to get a scorer, giving up a second-round pick for Greene isn't worth getting too upset about.
GRADE: B-. I get the fit, but the price was a bit hefty.
DEVILS
This has to be tough for Devils fans. It freaking sucks to trade someone who means so much to the organization. I understand that. Back when the Capitals traded Peter Bondra, I cried. And I was 17 at the time!
But man, New Jersey did quite well in this trade. Getting a second-round pick for Greene is huge. They basically got back a pick that they gave up for P.K. Subban back in June. Quenneville's nothing to got excited about, as he's likely a depth guy. He's been up and down between the AHL and ECHL, which isn't a good sign, even as a 21-year-old.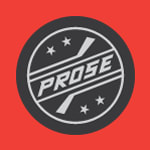 This also opens up a spot for a young defenseman. That's important because the Devils need to figure out what they have in certain guys. Colton White is someone who should immediately replace Greene in the lineup. They're rebuilding, so figuring out if he's worth keeping around is far more important than keeping Greene around for a few more months.
GRADE: A. I really like this deal for the Devils.