NHL trade grade: Winnipeg Jets solidify blueline by getting Dylan DeMelo
The Winnipeg Jets have had a terrible defense all season long. They might have fixed it by acquiring Dylan DeMelo from the Ottawa Senators.
The Winnipeg Jets defense this season has been atrocious. They've been burned by the departure of both Jacob Trouba (which was expected) and Dustin Byfuglien (which was unexpected). Goaltender Connor Hellebuyck has masked a lot of their defensive flaws, and he should get Vezina Trophy consideration for doing so. On Tuesday, Feb. 18, the Jets finally addressed their defense by trading for Ottawa Senators defenseman Dylan DeMelo.
They're giving a 2020 third-round pick to the Senators in return, according to Hailey Salvian of The Athletic. The Senators got DeMelo in the Erik Karlsson trade and have now gotten an extra third-round pick out of him. Not bad.
Let's take a look at both ends of the deal by grading both sides!

Senators Get
2020 3rd round pick

OTTAWA SENATORS
This is a decent return for the Senators. DeMelo will be an unrestricted free agent at the end of this season. The Senators have a number of defensemen fighting for spots, so this clears things up a little bit. DeMelo's departure should open something up for a young player.
That said, he was a pretty good defenseman for the Senators. Thomas Chabot gets most of the attention on their blue line (and rightfully so), but you could make an argument that DeMelo has been the Senators' best all-around defenseman this season, even though he has just 10 points.
According to Natural Stat Trick, among Ottawa's defensemen with at least 300 5v5 minutes, he had the highest relative CorsiFor%, relative FenwickFor%, and relative xGF% (expected goals for percentage). On top of that, DeMelo had the second-best relative GoalsFor% while playing the third-most 5v5 minutes per game.
I wouldn't be surprised to see the Senators bring DeMelo back this offseason if his asking price gets a little bit lower. He was a great fit in Ottawa and the Senators did well to get something for a player they were likely going to lose for nothing.
GRADE: B-. Personally, I think DeMelo is someone the Senators should have been focused on keeping. But a third-round pick for him isn't too shabby. I think they could have gotten more for him, though.
WINNIPEG JETS
The Jets desperately needed someone to help their defense. DeMelo is a great band-aid, as he should help stabilize their top-four. Their top pair of JoshMorrissey and Tucker Poolman simply wasn't working. The Jets needed to try something else and I think DeMelo could work with him.
Most importantly, Winnipeg managed to get DeMelo for a very reasonable price. Also, his cap hit is just $900,000, which means the Jets can still add another piece or two with the trade deadline approaching on Monday.
This move likely should have been done sooner, but keep in mind the Jets were handcuffed by Byfuglien's absence. They had to keep a close eye on their cap situation in case he decided to return. The addition of DeMelo is a strong one and I wouldn't be surprised if the Jets add someone else like Brenden Dillon of the San Jose Sharks.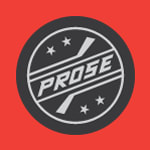 GRADE: A-. This is a very strong addition by the Jets. DeMelo could thrive in a larger role in Winnipeg. If he helps get Morrissey back to his pre-Trouba departure days, that would be huge. But is it too little, too late for the Jets?