Tampa Bay Lightning: Blake Coleman trade motivated by cap concerns
Blake Coleman has one of the most cap-friendly contracts in the league. Is that, along with their future cap situation, what motivated the Tampa Bay Lightning to overpay?
It's not easy being a New Jersey Devils fan. After another seemingly lost season, we have very little to look forward to. One thing I have been able to look forward to is Blake Coleman, who has become one of my team's most dynamic offensive threats since the departure of Taylor Hall. Obviously, that all changed when Coleman was surprisingly shipped out via trade to the Tampa Bay Lightning on Sunday night.
No question that Tampa Bay overpaid by quite a lot to acquire Coleman, giving up a first-round pick from the Vancouver Canucks acquired in the J.T. Miller trade (conditionally either the 2020 or 2021 draft) and their top prospect in Nolan Foote. While Coleman was a fan favorite, the return softened the blow. New Jersey could have three first-round picks in the 2020 draft.
What motivated Tampa to make the move for Coleman? Jared Clinton of The Hockey News thinks the Lightning overpaid to be fail-proof in the playoffs and to erase the memory of their embarrassing upset at the hands of the Columbus Blue Jackets last season.
Considering Coleman has a contract that's a beautiful sight to an NHL general manager's eyes ($1.8 million AAV with one year remaining), could salary cap have been on Julien BriseBois's mind?
Foote is already signed to an entry-level contract at $925,000 AAV for three years, but he's yet to count against Tampa Bay's cap since he has yet to play at the NHL level. After the Coleman acquisition, the Lightning only have $1,569,200 in available cap space, although they have a few pending unrestricted free agents, as well as restricted free agents. Could moving Nolan give them a bit more cap flexibility?
Sure, Coleman's cap hit is more than Nolan's, which is zero until he makes the NHL. Sure Foote was a piece for the future, but look at teams like the Chicago Blackhawks? Cap crunches after their contending years made them ship off Brandon Saad and later Artemi Panarin. Maybe BriseBois saw the writing on the wall and made a preemptive difficult decision on Foote.
The addition of Coleman also opens the Tampa Bay Lightning's Stanley Cup window even more in the short-term. They took a huge leap forward by acquiring him and he'll do wonders for their middle six. The cup window may be only open another year or two, might as well make the most of it.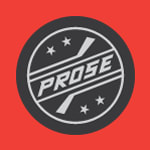 Again, this is all just speculation. The NHL cap is a beautiful and dangerous thing. Blake Coleman at his level of play could easily command in the realm of $5 million a year when he hits free agency. The Lightning should be glad they have him now for the low price of $1.8 million. If they win the cup, selling off Foote will look like a small price to pay.