Washington Capitals make right decision trading for Brenden Dillon
The hockey world continues to be rocked as the trade deadline nears, with San Jose Sharks defenseman Brenden Dillon being traded to the Washington Capitals.
The Washington Capitals have acquired defenseman Brenden Dillon from the San Jose Sharks in exchange for a 2020 second-round pick and a conditional 2021 third-round pick, announced today by Brian MacLellan. Alos, the Sharks will retain 50 percent of Dillon's salary and cap hit ($1.635 million). The second-round pick was originally acquired from Colorado's Avalanche.
We originally reported that the Winnipeg Jets and Boston Bruins were interested in Dillon, so the trade to the Capitals is certainly a surprise. With Dillon becoming a free agent after the trade, it's not surprising though that he was traded.
The twenty-nine-year-old from British Columbia has recorded fourteen points this year with the Sharks, 13 assists and 1 goal. He's currently on pace for his third consecutive season for 20 points.
In his six years with the Sharks, he's received 88 points, (13 goals and 75 assists). Dillon ranks second at five on five on the San Jose Sharks with a 51.70% shot attempt percentage and third with 2:02 minutes per game on the penalty kill.
Here's what the Capitals had to say about him.
"Brenden is an experienced defenseman who plays a solid defensive game with a high compete level and physicality," said MacLellan. "We felt it was important for us to add a player of his caliber to our defensive group."
In 588 games between the San Jose Sharks and the Dallas Stars, he's picked up 114 points, 92 of which were assists and 22 were goals.
The defenseman helped the San Jose Sharks go to the Stanley Cup Final for the first time in 2016. They ended up losing to the Pittsburgh Penguins for the Cup.
With the Capitals already a strong team and first in the Metropolitan Division, adding Dillon to the lineup will only make them stronger heading into the homestretch of the season as well as the playoffs.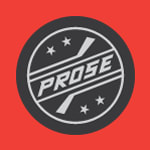 On the other hand for the Sharks, who are currently sixth in the Pacific Division with 56 points, this is a good opportunity to help them bring in new players get them into a position where they can look at playoff possibilities and also possibly help rebuild into an even stronger team.