Vancouver Canucks must avoid trading for Wayne Simmonds
The Vancouver Canucks have been linked to Wayne Simmonds. If they're smart, they'll avoid trading for him.
The Vancouver Canucks recently traded for Tyler Toffoli, but they might not be done adding players. With the NHL trade deadline coming up on Monday, the Canucks have been talking to a number of teams. One of the players they've expressed interest in is New Jersey Devils forward Wayne Simmonds.
This report comes from Rick Dhaliwal of The Athletic (subscription required). According to Dhaliwal, the Canucks are still trying to add some more forward depth thanks to a recent rash of injuries. Brock Boeser recently suffered a major injury and Micheal Ferland has been shut down for the season after having a setback while recovering from a concussion.
Ferland's combination of grit and skill is something the Canucks valued and it's something they miss right now. Few forwards can provide both. The Canucks believe Simmonds can, but if they trade for him, they'll probably be disappointed.
Unless the Canucks have access to a time machine, Simmonds isn't a good player for them to add. The 2015-16 version, or even the 2017-18 version, would be great. Up until the 2018-19 season, Simmonds was one of the NHL's premier power forwards.
He knew how to use his physicality to put up points and be the kind of player who stands up for his teammates. Simmonds was an unstoppable force around the crease and had a nose for the net, which allowed him to score 187 goals in a 522 game span from 2012-13 through 2017-18. During that span, Simmonds tallied 75 power-play goals, the second-most in the NHL. Only Alex Ovechkin (114) had more.
Unfortunately, Simmonds is no longer the player he was back then. After setting career-highs with 32 goals and 60 points in 2015-16, he has seen his numbers decline in every season.
2015-16: 32 goals, 60 points
2016-17: 31 goals, 54 points
2017-18: 24 goals, 46 points
2018-19: 17 goals, 30 points
2019-20*: 7 goals, 23 points
*through 59 games
He's on pace to have roughly 30 points, as his 0.39 points per game this season are very close to his 0.38 points per game last season. Speaking of points per game, the decline is even more obvious when you look at his goals per game (GPG) and points per game (PPG).
2015-16: 0.40 GPG, 0.74 PPG
2016-17: 0.38 GPG, 0.66 PPG
2017-18: 0.32 GPG, 0.61 PPG
2018-19: 0.22 GPG, 0.38 PPG
2019-20: 0.12 GPG, 0.39 PPG
It's not just his production that has been declining. Simmonds has also seen his underlying numbers decrease as well. He hasn't posted a positive relative CorsiFor%, FenwickFor%, GoalsFor%, or ScoringChancesFor% since the 2015-16 season.
I usually don't like intangibles. While I won't dispute they have value, it's impossible to pin down just how much value they have. But Simmonds has outstanding intangibles. He's been in a leader in every locker room he has been in. Simmonds recently won the Mark Messier Leadership Award. That said, his value off the ice might rival his value on the ice, which is never a good sign.
It's understandable why the Canucks are interested in Simmonds. Boeser, Tyler Graovac, Ferland, and Josh Leivo are all either on the injured reserve or LTIR. This has left the Canucks a bit shorthanded on the right side. Things have gotten so out of hand, Loui Eriksson is their second-line right-wing right now.
But should they be interested in Simmonds? If the price is right, yes. However, Dhaliwal notes the Canucks could be offering one of their defensive prospects.
I wonder if Vancouver could be offering a defenceman prospect.

It is a position of strength for the Canucks, with Jett Woo, Olli Juolevi, Brogan Rafferty, Toni Utunen, Jack Rathbone and Nikita Tryamkin as options.
Unless they're giving up Rafferty or Tryamkin, the Canucks would be significantly overpaying to get Simmonds, who will be a free agent after this season. His $5 million cap hit certainly isn't cheap either. They'll likely need the Devils to retain salary or take on a contract, which would further increase the price of acquiring him.
Also, there are some better rental options out there. For example, Craig Smith of the Nashville Predators would be a great fit. Jesper Fast of the New York Rangers is a cheaper option who could be a serviceable second-line right wing who can hold things down until the Canucks get healthy. Ilya Kovalchuk of the Montreal Canadiens could be a nice addition too.
Finally, the Canucks shouldn't be investing too much into this year's team. Even if they make the playoffs, they likely aren't making an extended run. Heck, with their recent injuries, it's not even a guarantee they make the postseason.
Though the Canucks enter February 20 in second place in the Pacific Division with 70 points, the Vegas Golden Knights (70 points), Calgary Flames (68 points), and Arizona Coyotes (68 points) are all division rivals within two points of them. Also, the Winnipeg Jets (67 points) and Nashville Predators (65 points) are within striking distance of them in the wild card race if the Canucks fall out of the top three in the Pacific Division.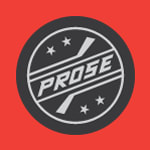 They've already given up quite a bit in the Toffoli trade. The Canucks can't afford to give up a package that would get them Simmonds. He's not going to be the difference between the Canucks making the postseason and missing the postseason. Frankly, if the Canucks think Simmonds could be the difference, that says a lot about how they view their current roster. And none of it is good.