Pittsburgh Penguins are interested in a couple of Sabres
Could the Pittsburgh Penguins and the Buffalo Sabres be trade partners at the 2020 NHL trade deadline? They could be the perfect match.
With the NHL Trade Deadline, just over 24 hours away, we have some Penguins rumours. I anticipate the Pittsburgh Penguins making another trade or two. I suspect they will be depth acquisition(s), but you never know what Jim Rutherford may have up his sleeve.
Both Josh Yohe and Elliotte Friedman have confirmed that the Penguins have interest in re-acquiring Sabres winger Conor Sheary. Sheary would be a nice addition, and he spent a significant portion of the 2016-17 season playing alongside Sidney Crosby.
As a pending unrestricted free agent, the asking price here should be low. A draft pick and/or prospect should get it done. Sabres GM Jason Botterill knows the Penguins system well. Sheary is one of the best depth wingers available on the trade market.
I would not have traded Sheary in order to clear salary-cap space to sign Jack Johnson in the summer of 2018. Sheary has at least treaded water since becoming a Sabre. He has been average on the possession front and has tallied respectable even-strength point numbers. Sheary has always been a top-nine forward.
Per Natural Stat Trick, he ranks six amongst the Sabres forwards in even-strength goals per hour with 0.76 in and seventh even-strength points per hour with 1.52. That falls in line with where he has been the last three seasons.
If Pittsburgh were to re-acquire him, he would fit right in. He knows the system and would likely benefit from a quality of teammate boost.
On the backend, Pittsburgh is also looking for some depth options. Former Sabres defensemen Zach Bogosian is expected to sign with a contender this week. For some bizarre reason, the Penguins appear to have interest.
We know the Penguins have a tendency to acquire former first-round picks. Bogosian was taken third overall in the 2008 NHL Draft by the Atlanta Thrashers. Jack Johnson and Erik Gudbranson were also third overall picks. Not great company. This is not the kind of player the Penguins should be pursuing.
Bogosian is physical, a poor skater, does not drive play, and does not help the transition game. He does not fit Mike Sullivan's up-tempo system. Regardless of whether Bogosian has been in Atlanta, Winnipeg, and Buffalo, his team has consistently been outshot, outchanced, and outscored with him on the ice.
Chad Ruhwedel has been serviceable as a right-handed shooting seventh defenseman. So has Juuso Riikola. Jim Rutherford has stated on numerous occasions he feels Zach Trotman is an NHL caliber defender. Bogosian would be a downgrade relative to the Penguin's current depth defensemen. This is the kind of player the Penguins need to steer clear from.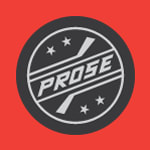 I suspect the Penguins will make a move in advance of Monday's deadline. Thanks for reading and stay tuned!