Toronto Maple Leafs: Why Kyle Dubas doesn't deserve the blame
The Toronto Maple Leafs are one of this season's biggest underachievers. However, general manager Kyle Dubas isn't the guy who should be blamed for it.
To say the Toronto Maple Leafs have underachieved this season is quite an understatement. They were expected to be among the best teams in the NHL, even after some offseason departures. Instead, the Leafs enter the NHL trade deadline with the ninth-most points in the Eastern Conference. Though they are in a playoff spot by virtue of being the third-place team in the Atlantic Division, that's more telling of the rest of the Atlantic Division (other than the Boston Bruins and Tampa Bay Lightning).
Sports fans are an emotional bunch, which isn't surprising because "fan" is short for "fanatic". Fanatics often don't think rationally. Rather, they make quick, emotional reactions to everything. Leafs fans are an especially emotional bunch. They have every right to be frustrated by how this season has gone. However, there are some Leafs fans who are directing it at the wrong guy.
During and after each of the Maple Leafs' recent losses, the hashtag "#FireDubas" has trended on Twitter in Toronto. While general manager Kyle Dubas is not from criticism and deserves to be criticized for some of his moves (or lack thereof), he's not the main guy Leafs fans should be mad at.
Dubas hasn't been perfect, but there are a bunch of people who deserve to be blamed before him. First of all, how about ownership and Brendan Shanahan? They are the ones who allowed the Toronto Maple Leafs to enter this season with Mike Babcock as their head coach.
It was painfully obvious after the 2018-19 season that Dubas and Babcock didn't see eye to eye on how the roster should be constructed. If your coach and GM can't agree on that, you're doomed to fail. Dubas, however, didn't have the authority to fire Babcock. If he did, Babcock would have been a goner after another disappointing first-round exit in 2019.
Hindsight is 20/20, but it made no sense to bring back Babcock after three consecutive first-round exits in the postseason, especially not after the guy who they made the highest-paid coach in the NHL was outcoached in each series.
Had the Maple Leafs done the smart thing and replaced Babcock with Sheldon Keefe during the 2019 offseason, that likely would have been enough to give them a much larger cushion for the postseason. It's a small sample size, but since hiring Keefe on November 20, even with their warts, the Leafs have been one of the better teams in the NHL.
Secondly, the Leafs have been hit very hard by injuries. Yes, every team has injuries. But the Leafs have had a ton. Only two players (Auston Matthews and Tyson Barrie) have played in all 63 games. The Leafs have 12 players who have played more than 50. Mitch Marner, Jake Muzzin, Zach Hyman, and Morgan Rielly have each missed significant time. For a team that didn't have depth, that's a lot to overcome.
Thirdly, think about what the Leafs are known for doing. Well, other than losing to a team that had to put Toronto Marlies' 42-year-old zamboni driver in goal. And blowing a 4-1 lead in Game 7 to the Boston Bruins in 2013. Oh yeah, and not winning a single Stanley Cup in the expansion era.
The Leafs are famous for overreacting to everything and for making moves based on gut reactions rather than rational thought. They once traded Tuukka Rask to the Boston Bruins for Andrew Raycroft. The Leafs used to give first-round picks away like they were hotcakes without thinking of the consequences. This led to them trading the pick that the New Jersey Devils used to draft Scott Niedermayer.
Think about it. The Leafs once signed David Clarkson to a seven-year deal worth over $35 million in free agency. He played in a whopping 118 games for them and put up 26 points. And that might not even be in the top five of most upsetting things the Leafs have done in the past 30 years. For almost any other team, it would lead the list. But for the Leafs, you could argue it's an honorable mention.
Getting rid of Dubas would be the Leafs reverting back to their days of overreacting. Is it his fault Frederik Andersen, who masked a ton of his team's flaws in recent years, has gone from a great goalie to merely a slightly above-average one? Dubas cannot be blamed for having to get rid of bad contracts signed by Lou Lamoriello. Yes, he had to pay a hefty price to do so, but if you want to blame someone for it, Lamoriello is the guy because he's the one responsible for signing said bad contracts.
Now, this isn't to say Dubas should be completely immune to the blame game. Fans should be upset by how long it took him to address a painfully obvious need (goaltending). Dubas walked into this season with Mike Hutchinson as his backup. It was a laughable move at the time and it's even more laughable now. Dubas keeping Cody Ceci around when he could have come up with a creative way to get rid of him is questionable too.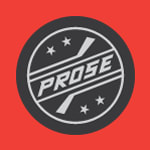 He deserves to end this season on the hot seat. Dubas has a lot of tough decisions to make this summer. But he deserves the chance to clean up the mess in Toronto because a lot of the mess was created by Lamoriello. Also, maybe the Leafs should try thinking rationally for once and see what happens.