Hurricanes Make Another Good Trade By Acquiring Brady Skjei
As the details of the NHL trade deadline are still being ironed out, the Carolina Hurricanes have added Brady Skjei to their list of acquisitions.
Deadline day is always busy in the NHL, and 2020 is certainly no exception. For the Carolina Hurricanes, the deadline was especially impactful. After trading for high-profile players like Vincent Trocheck and Sami Vatanen, the Canes went out and added defenseman Brady Skjei from the New York Rangers for a first-round pick in 2020.
Shayna Goldman from The Athletic was the first to report this trade was close. TSN reported the first-round pick was involved. The Rangers have confirmed the trade has happened, though neither team's Twitter account has announced it.
For the Rangers, this deal comes on the same day that they chose to retain and extend Chris Kreider, marking, potentially, the end of the New York rebuild.
This trade frees up some cap space for the Rangers to add to the existing group in the offseason, while also providing young defensemen like Anthony DeAngelo and Adam Fox larger roles after playing well so far this season.
On the other side, the Carolina Hurricanes add Brady Skjei, a former first-round pick that brings speed to the back end. Skjei, in his fourth full NHL season, has eight goals and 15 assists in 60 games this year with the Rangers.
The deal works for Carolina for a number of reasons. First, it fills a hole left by injuries to Dougie Hamilton and Brett Pesce. The cost of acquisition also does not hurt as much for a Carolina team that had two first-round picks in this year's draft, courtesy of the Patrick Marleau trade in the offseason.
On top of that, Skjei is on a five-year contract, making him much more than a rental for the Canes. While his cap number is a bit expensive ($5.25 million annually), he can be a staple in Carolina for years to come, as he is only 25 years of age.
This move also keeps the Hurricanes on track to compete defensively in a Metropolitan division that features some of the toughest defenses in the NHL. While injuries to both Petr Mrazek and James Reimer could take their toll on this team, adding the likes of Skjei, along with Vatanen, will tighten things up in their absence.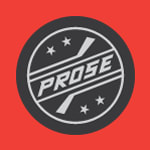 Carolina had one of the bigger days of any team at the deadline, and seem to be well positioned for a playoff push. The Metro is extremely competitive, and postseason births will not be easy to come by, but the Hurricanes look poised to make a run this season.