Islanders justify high price for Jean-Gabriel Pageau with six-year extension
The New York Islanders paid a surprisingly high price to trade for Jean-Gabriel Pageau. However, they quickly justified it by signing him to a six-year deal.
When the New York Islanders traded for Jean-Gabriel Pageau, a lot of people thought the price they paid was a bit high. They gave up a first-round pick, second-round pick, and a conditional pick. However, the Islanders quickly showed why they were willing to pay such a huge price by signing Pageau to a six-year deal worth $5 million per season.
Additionally, the deal includes some no-trade clauses. Bob McKenzie is reporting the first two years will have a full no-trade clause while the remaining three years will feature a limited no-trade clause.
Pageau is 27 years old and was scheduled to become a free agent after this season. Five years is perfectly reasonable for Pageau, as he'll be 32 when his deal is over. The Islanders center depth is quietly pretty darn good now, with Mathew Barzal, Brock Nelson, and Pageau. Not to mention Casey Cizikas and Josh Bailey are options there as well.
Considering he's having a career year, $5 million isn't too bad of a cap hit. It remains to be seen what Pageau's role with the team will be, but if he's a top-six forward, that's an easily justifiable cap hit. However, if the Islanders are only playing him for about 15 or 16 minutes a game, that makes it a little bit dicey. It also depends on just how good he is with the Isles.
Pageau should slot in on either the second or third forward line for the Isles. He gives them a legit shutdown center who can help out on offense and kill penalties. I'm thinking Pageau will quickly earn a top-six spot for the Islanders because he's the kind of player Barry Trotz values.
While I wouldn't bet on Pageau scoring as much again as he has this year (24 goals and 40 points in 60 games), he's usually good for about a 30 to 40 point pace and can drive play. $5 million for that is roughly market value before factoring in the inevitable free agency tax.
While Pageau's role with the Islanders determines how this deal will be viewed, I think he's a great fit there. He can score goals and boy, did the Isles ever need help there. Pageau's 24 goals this season rank first on the Islanders and his 40 points rank third.
The Isles are banking on this season being closer to who Pageau will be for the next five years than his past. That's a pretty big risk, but the Islanders are looking to win right now. Pageau makes them better. More importantly, general manager Lou Lamoriello has finally given Trotz a talented player to add to his roster.
Overall, I'd give this contract a C+, though I wouldn't argue with a B-. Most of this stems from not knowing how the Islanders are going to use Pageau. Or whether or not he'll be a fit. But I'm confident regarding the latter.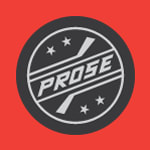 $5 million for someone who has only gotten more than 40 points in a season seems dicey on paper, but Pageau has a ton of value that can't be measured on the scoresheet. He's quietly one of the better two-way forwards in the NHL. The no-trade clauses could be an issue, but at least it's only a full no-movement clause for two years.