New York Rangers sign Chris Kreider to seven-year extension
After a trade seemed imminent, Chris Kreider and the New York Rangers have agreed to a 7-year extension worth $6.5 million per year.
New York Rangers forward Chris Kreider was the top name being thrown around in trade rumors. After it seemed last night that contract talks were quieting, the Boston Bruins, Colorado Avalanche, and St. Louis Blues were the top teams interested in acquiring the All-Star forward.
But after team president John Davidson held a press conference to announce that two of his players, Igor Shesterkin and Pavel Buchnevich, were involved in a car accident last night, he broke the news that the team had re-signed Kreider to a seven-year extension worth $45.5 million ($6.5 million AAV).
With the Rangers sitting just four points out of a playoff spot, this was a move the team needed to make for this year, but also for the future. With so much young talent, veteran leadership will be key in helping this team develop into a Stanley Cup Contender. And this was a team that last season seemed to be entering a rebuild, yet their talent has overachieved and a rebuild is no longer in place.
Kreider is a veteran leader on this team, donning the "A" on his jersey and has been an integral part of this team since he has been there. With 24 goals and 21 assists, Kreider sits third on the team in goals, and if his strong season continues, he will surely pass his career-high of 28 goals, a mark he reached during the 2016-17 and 2018-19 seasons.
Kreider makes his money between the dots and is a guy that uses his speed and explosiveness to create offensive opportunities. He is a player that gets under the skin of his opponents and has had his fair share of issues with netminders.
But a guy like this is always given 100% on the ice. His never-give-up attitude is something that makes this deal worthwhile because the team knows what they will get out of him for the next seven years.
Making your NHL debut in the Stanley Cup Playoffs, Kreider showcased his potential early on. In the 2011-12 postseason, he scored five times registering two assists in 18 games, helping the Rangers make it to the Eastern Conference Finals, before losing to the New Jersey Devils in six games.
In 77 career playoff games, Kreider has 23 goals and 14 assists. Only twice in his career has the Massachusetts native not scored 20 or more goals. And he has been consistent with the helpers, reaching the 20-assist mark in each of his seven full seasons.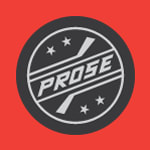 Trading Kreider would have kissed the Rangers' playoff chances goodbye. But with the extension, this just may add a jolt that this team needs to beat the odds and sneak their way into the playoffs.