NHL trade grade: Hurricanes acquire Vincent Trocheck from Panthers
The Carolina Hurricanes and Florida Panthers have made a big trade that's sending Vincent Trocheck to Carolina and two players plus two draft picks to Florida.
The Carolina Hurricanes have been in the market for a goaltender and a defenseman after a recent visit from the injury bug. But it appears their big trade deadline acquisition will be a forward. The Florida Panthers have traded Vincent Trocheck to the Hurricanes.
Elliotte Friedman was the first to report the trade was being finished. Kevin Weekes from NHL Network was the first to report the return. The Hurricanes are reportedly sending Erik Haula, Lucas Wallmark, and two prospects to the Panthers. Defenseman Chase Priskie is reportedly one of those prospects. The other is Eetu Luostarinen and the Hurricanes have confirmed that return.
Let's see how both teams did in the trade.

Panthers Get
D Chase Priskie, F Erik Haula, F Lucas Wallmark, F Eetu Luostarinen

Hurricanes Get
F Vincent Trocheck
CAROLINA HURRICANES
Trocheck has 36 points in 55 games this season for the Panthers. He has a $4.75 million cap hit and has two seasons left on his contract after this one. Trocheck has been a solid middle-six forward, but the Panthers are looking to shake up their roster.
He should fit in as their second or third line center, though he has experience as a wing. Injuries have limited him to just 110 games since the start of the 2018-19 season. In those 110 games, Trocheck has 70 points.
His health is an issue, but when he's healthy, he's a pretty solid player. From 2015-16 to 2017-18, Trocheck had three straight seasons with at least 20 goals and 50 points, with a career-high 31 goals and 75 points coming in 2017-18.
This gives the Hurricanes a legitimate top six forward at a very reasonable price. They didn't give up too much either. I like Priskie a lot, but the Hurricanes have a lot of defensive depth, so losing him is fine for me. That said, Trocheck isn't a goalie or a defenseman, so this trade seems a little odd.
GRADE: B. I have no issues with Trocheck, he's a darn good player. But he's not a defenseman, nor is he a goalie. That's what the Hurricanes really needed.
FLORIDA PANTHERS
As far as what the Panthers are getting, Haula will be a free agent after this season. He has a $2.75 million cap hit. In 41 games this season, Haula has 22 points. He came to the Hurricanes in a trade during the 2019 offseason with the Vegas Golden Knights.
Wallmark has 23 points in 60 games this season. Last season, he had 28 points in 81 games, plus five points in 15 postseason games. Wallmark has a $675,000 cap hit and will be a restricted free agent after this season.
Priskie was originally drafted by the Washington Capitals. However, he didn't sign with them and later signed with the Hurricanes in August of 2019. In 52 games this season with the Charlotte Checkers (the Hurricanes AHL affiliate), he has 31 points.
Luostarinen is a center who was drafted by the Hurricanes in the second round of the 2017 NHL Draft. In 25 games this season with the Checkers, he has 25 points in 44 games. Luostarinen projects to be a third-line center at best.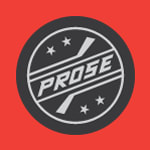 This is a rather underwhelming return for the Panthers. And more importantly, they still haven't addressed their blueline, which is their real problem. Trading Trocheck for a defenseman would have made sense. This does not.
GRADE: C-. Such an underwhelming return and it doesn't really solve any of the Panthers problems short-term.