NHL trade rumors: Pittsburgh Penguins have interest in Patrick Marleau
According to the latest NHL trade rumors, the Pittsburgh Penguins are kicking the tires on San Jose Sharks forward Patrick Marleau.
The Pittsburgh Penguins are in a bit of a slump as the 2020 NHL trade deadline approaches. They've lost three in a row and have a 5-4-1 record over their last 10 games. According to the latest NHL trade rumors, the Penguins are interested in adding some forward depth.
One of those targets is San Jose Sharks forward Patrick Marleau. This report comes from Pierre LeBrun of TSN and The Athletic.
According to LeBrun, the Sharks are also interested in trading veteran center Joe Thornton.
Marleau signed with the Sharks back in October after being bought out by the Carolina Hurricanes. He was traded from the Toronto Maple Leafs to the Hurricanes during the 2019 offseason. Marleau has 10 goals and 10 assists for 20 points in 50 games this season for the Sharks.
At 40 years old, he's well past his prime, but he can still be a solid bottom-six forward and a veteran leader in the locker room. Marleau's $700,000 cap hit should be attractive to teams looking to make cheap additions, and the Penguins certainly qualify as one of those teams.
In 1,715 career regular season games, Marleau has posted 561 goals, 625 assists, and 1,186 points. He has added 72 goals and 127 points in 191 playoff games.
With the Penguins, Marleau would likely join either the third or fourth line. They need some depth there, as they've had a rash of injuries. Marleau would also provide a lot of leadership in the locker room, though the Penguins aren't short of that with guys like Kris Letang, Patric Hornqvist, Evgeni Malkin, and Sidney Crosby.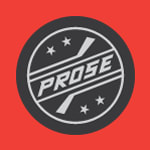 Marleau probably isn't the Penguins first option, but he's someone they'll likely circle back on if they can't get someone better. Expect to see the Penguins try to upgrade their bottom-six as they try to bring home the Stanley Cup for the sixth time in franchise history.