Washington Capitals add scoring depth with Ilya Kovalchuk
The Washington Capitals have traded for Montreal Canadiens forward Ilya Kovalchuk.
Ahead of the 2020 NHL trade deadline, the Washington Capitals have been looking to add some scoring depth. They've accomplished that goal by trading for Montreal Canadiens forward Ilya Kovalchuk. In return, the Capitals are giving the Canadiens a 2020 third-round pick and the Habs are also retaining 50% of Kovalchuk's cap hit.
Kovalchuk did a good job rebuilding his value with the Canadiens after having his contract with the Los Angeles Kings terminated. After signing a one-year deal for the league minimum with them, he put up six goals and seven assists for 13 points in 22 games. Between the Kings and the Canadiens, Kovalchuk has posted 22 points this season in 39 games.
The Capitals forwards have been struggling as of late, and so has the team. They really needed to add someone who can score. Kovalchuk can still do that. He's a bit slow, but his skill is still quite impressive.
Kovalchuk could also help the Capitals on the power play, where they currently rank 15th, converting on 20.4% of their chances. However, since Dec. 1, the Caps have converted on just 16.7% of their power plays, which ranks 26th in the NHL.
Kovalchuk has five power play points this season, but has a track record of being productive there. He has the fifth-most power play goals among active players, as well as the 11th-most power play points.
It will be interesting to see where the Washington Capitals wind up playing Kovalchuk. Their top two lines are pretty much set, though Tom Wilson and T.J Oshie have rotated between the top two lines at times, as have Evgeny Kuznetsov and Nicklas Backstrom.
Kovalchuk will most likely start on the third line next to Lars Eller and Carl Hagelin. This would push Richard Panik to the fourth line. They could also try putting him on the fourth line and see if he can give that line a bit of an offensive boost. This would also allow them to save Kovalchuk for power plays. Regardless of where Kovalchuk plays, the most likely guy to leave the lineup is Brendan Leipsic.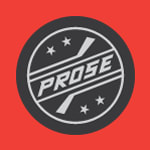 Getting him for just a third-round pick is a nice move for the Capitals. And that 50% retained cap hit is significant. It could allow them to make more additions, as the Capitals still have about $700,000 of cap space left.