San Jose Sharks: Joe Thornton is disappointed he wasn't traded
The San Jose Sharks didn't trade Joe Thornton as the 2020 NHL trade deadline and he doesn't seem too happy about it.
The San Jose Sharks were quite busy at the 2020 NHL trade deadline. They traded defenseman Brenden Dillon for a second-round pick and a third-round pick. Next, the Sharks traded forward Patrick Marleau to the Pittsburgh Penguins for a conditional third-round pick. They also traded Barclay Goodrow and a third-round pick to the Tampa Bay Lightning for a first-round pick. However, one thing they didn't do is trade Joe Thornton.
Thornton drew some trade interest among contenders, but ultimately, they didn't trade him. Always one to voice his opinion, he talked to reporters on Tuesday about not being traded. And for the first time since coming to the Sharks in 2005, it sounds like he would have welcomed a trade.
It's worth noting he has a no-movement clause, but according to Kevin Kurz of The Athletic, he would have been willing to waive it. Thornton didn't even want to leave the Sharks after they stripped him of the captaincy, so that's pretty telling.
Nobody knows why the Sharks didn't trade Thornton, but it sure wasn't because teams weren't interested in him. According to Kurz, the Dallas Stars and Florida Panthers both expressed interest in him. The Boston Bruins reportedly did as well, even after acquiring Ondrej Kase and Nick Ritchie from the Anaheim Ducks.
However, according to Pierre LeBrun, it doesn't sound like the Bruins were interested in trading for Thornton in the end. Neither were the Colorado Avalanche or Vegas Golden Knights.
From the way Thornton's talking, you have to think this might be his last year. At the very least, he's finally starting to talk like someone who knows his years in the NHL are limited. If Thornton wants to win a Stanley Cup, he's going to have to return for another year, and he'll likely have to leave the Sharks.
This season, Thornton has 27 points in 62 games. During his career, Thornton has 1,088 assists, 1,505 points in 1,628 games. All three are the most among all active players. Thornton ranks 14th all-time in points as well.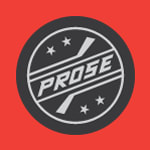 Thornton's been adamant about wanting to stick around in San Jose in the past. But now his future there seems to be ending. At 40 years old, if he wants to win a Stanley Cup, it's going to have to be won somewhere else. And for the first time since he was traded to the Sharks, Thornton seems open to leaving.