Tampa Bay Lightning: The importance of Andrei Vasilevskiy
The Tampa Bay Lightning were chasing the Boston Bruins for the top spot in the Atlantic Division in the form of an 11-game win streak. However, the streak ended and has formed a new one; a 3-game losing skid.
The Tampa Bay Lightning, who started off the 2019-20 season very slow, had many flaws in their game. While their special team's units had been producing at a good clip as a whole, they weren't taking advantage in key situations. It didn't help that their goaltending wasn't playing at the level that was expected of them.
However, starting goaltender Andrei Vasilevskiy quickly turned things around, the power-play units were far more advantageous, the penalty killers took a huge leap forward, and the Lightning began playing full 60-minute games more consistently. It led to several different winning streaks, with the most recent being the recently-snapped 11-game winning streak they had.
With the winning streak snapped and turned into a losing skid, I decided to look at those four flaws that the Lightning had taken out of their game for this recent winning streak to see if they went back to their bad habits.
What I found was that they were getting out-scored in every period in these last three games. Part of the blame can be placed upon the shoulders of a penalty-killing unit that has struggled at under a 60% success rate, despite the recent additions of Blake Coleman, Zach Bogosian, and Barclay Goodrow.
But then again, their power play was 1/28 during the win streak, and that has since been improved to 2/8 during this recent losing skid, so the two special team's units cancel each other out.
So they're not playing bad in one particular period, they're doing bad in all of them, or at least getting out-played in all of them. The special team's units have been up and down, but they can't be looked at as major factors as to why the Lightning all of a sudden have looked bad recently. But the final flaw, the goaltending, has been the biggest difference.
On the 11-game winning streak, Vasilevskiy started eight games and recorded a .938 SV% and a 1.88 GAA. Back-up netminder, Curtis McElhinney, started three games, recording a .955 SV% and a 1.33 GAA. Those are incredible stats over an 11-game stretch for any goaltending duo, and it seemingly went a long way into their win-streak.
But it was made even more apparent just how important Vasilevskiy is to this team on this losing streak, as he has started all three games with a very poor .835 SV% and 5.33 GAA. Upon seeing this massive difference in statistics for Vasilevskiy, I decided to take a look at every single game this season.
Of Tampa Bay's 40 total wins, Vasilevskiy has 32 of them. In those 32 games, Vasilevskiy has a .939 SV% and a 1.91 GAA, which is nearly identical to what he recorded in his eight starts during the 11-game win streak. Out of his 32 wins, he has a .940 SV% or greater in 16 of them (50%).
He also has five poor games (below .900 SV%) in his wins, which takes up about 16% of his total wins. When the Lightning win, more often than not, it is due to Vasilevskiy playing at a ridiculously high level in those games.
McElhinney, on the other hand, hasn't been as great in his eight wins this season, as he has a .926 SV% and a 2.38 GAA in those eight wins. However, he has four wins where he recorded over a .940 SV%. Those four games have been balanced out by the three wins he got rewarded despite having below a .900 SV%.
Just like when we compared the winning streak to the losing streak, Vasilevskiy looks like a completely different goalie in games where he won compared to those he lost. Among the 23 total losses for Tampa, 15 belong to Vasilevskiy. In these losses, Vasilevskiy has a .863 SV% and a 4.13 GAA, which is again similar to the recent losing streak.
Of those 15 losses, Vasilevskiy recorded below a .850 SV% six times! It's easy to lay some blame on the defense whenever a team loses, but when your goalie is posting below .850% on any night, it's beyond difficult to win. He recorded a .920 SV% or higher in just two of his 15 losses, so it's safe to say that when Vasilevskiy isn't playing at his best, neither are the Lightning as a whole.
McElhinney is also a victim of poor stats when the team loses, which is expected for any goalie, but he didn't struggle nearly at the same rate as Vasilevskiy. In his eight losses, McElhinney posted a .896 SV% and a 3.13 GAA, which is considerably worse than his stats in games where he won.
However, from a game-to-game standpoint, he didn't stray too far from his production in games where he won, as he posted below a .850 SV% once in his eight losses while posting above a .920 SV% twice in those eight games.
Based on these findings, it's clear that the Lightning rely heavily upon the performance of their starting goalie. Down this stretch of March, they need Vasilevskiy to get back on track to the level he established during their winning streaks, as they need every win they can get to overtake the Boston Bruins for the top spot in the Atlantic division.
What they also need is out of the hands of both goalies and the organization, and that's the health of the players on the ice. Recently, the Lightning have been hit hard by the injury bug, including the likes of Ryan McDonagh, Jan Rutta, Steven Stamkos, Brayden Point, and Erik Cernak all missed some time recently.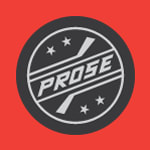 If they get all those players back, to go along with their newest acquisitions, and an increase in goaltending success after this slump ends, then it would come as no surprise that the Lightning will catch the Bruins eventually.