Top reader submitted ideas to fix the Stanley Cup Playoffs
Despite being the best postseason in all of sports, there are a lot of things wrong with the Stanley Cup Playoffs. What do fans want to fix and what do I think about their ideas? Glad you asked!
The Stanley Cup Playoffs are the pride and joy of the NHL. No other postseason matches the intensity or excitement of playoff hockey. Despite how great the NHL playoffs are, there are some undeniable flaws in its design.
Yesterday, I touched on the seeding issues because the quickest way to fix the Stanley Cup Playoffs would be to make sure the best teams get in. Think about this – there's a non-zero chance more than one team from the Metropolitan Division will be on the outside looking in despite having more points than the Toronto Maple Leafs, who, as of Feb. 27, are in the postseason by virtue of being the third-best team in the Atlantic Division.
This is the equivalent of a 7-9 team in the NFL making the playoffs because they won their mediocre division over an 11-5 team because two other non-division winners finished with a better record. If you want the best teams in the playoffs, the NHL's format isn't accomplishing that goal.
Because there are countless things wrong with the playoffs, I did a very dumb thing and asked Twitter what they would change. Truth be told, it went a lot better than expected. There were some great ideas shared.
Let's take a look at these ideas and what I think about all of them.
Every team makes the playoffs
Wow, certainly an interesting idea. The Stanley Cup Playoffs needs changes and this would be a huge one. I'm a fan of chaos and this would be a great way to cause it. It would also generate a ton of interest (and more importantly, money) for the NHL.
On paper, this is awesome. Make it a 32 team tournament based around whatever you want. You could do it by division, by conference, or just use a strict 1 through 32 seedings based on the NHL standings.
While the season gets extended by roughly two weeks, you can start the regular season two weeks in September and give teams a more spread out schedule (which should be done anyway).
However, this would never happen for one reason – arena availability. Venues book their events well in advance and some are especially busy. It would also put way too much stress on the fine people who schedule hotels and flights for the teams.
Also, imagine how Detroit Red Wings fans would feel knowing the historically awful 2019-20 Red Wings wouldn't be done after the regular season. Having to watch the 2019-20 Red Wings play an extra game sounds like a punishment to me.
Highest seeds pick their own opponent
Another interesting idea, albeit one that would never be passed. I like drama and this would encourage that. Imagine being the team who the top seed selects! Plus, you know the Bruins are picking the Maple Leafs. Doesn't matter if they're the top two seeds, it's happening.
That said, owners are cowards, so it's not happening. Don't believe me? Owners are frightened to sign opposing players to offer sheets. (Yes, Marc Bergevin of the Montreal Canadiens signed Sebastian Aho to one last summer, but the Hurricanes probably laughed at how bad it was when they matched it, so it doesn't count.)
I imagine the players who focus so much on things like "being classy" wouldn't be fans either. This, folks, is why the NHL can't have nice things.
Fewer playoff teams
Not a bad idea, but would teams really want a first-round bye? We've seen how teams come back after a bye week. It takes them about a game or two to get back into the swing of things. Over an 82 game sample size, you can deal with it. But in a seven-game series, it could be a problem.
Better broadcasts
Part of me hates this idea because I'm a huge fan of Doc Emrick. I get why a lot of people don't like him, but he makes every play seem like the most important thing in the world. Eddie Olczyk is terrific as well.
On the other hand, there are so many great local broadcast teams and they deserve national attention. I'd much rather listen to local feeds than have to listen to Mike Milbury talk about how (insert star player here) doesn't want to win hard enough or Pierre McGuire talk about Sidney Crosby's father's brother's nephew's cousin's former roommate.
Best of 3 series
I'm all for a shortened season (and postseason). Sure, I love hockey, but having played it, I know firsthand how brutal it is on your body even if you're extremely conditioned.
But the postseason is already basically a coin flip with each series being best-of-seven. A best-of-three series would make it even more of a coin flip. Also, everyone loves playoff hockey, and a best-of-seven series ensures more playoff hockey.
Fix the officiating
I would settle for that too, Jesse. Postseason officiating is the worst. Refs either swallow their whistle or call everything (usually the former). Or, worse, they'll ignore a blatant slash early in the game and call a ticky-tacky interference penalty later. The question is, how do we get good, consistent officiating in the playoffs?
Highest seed determines the order of home and away games
This is a really interesting idea and it would give the best teams another advantage. I'm all for giving the better team advantages. It incentivizes winning and makes the regular season more meaningful. That said, this idea probably isn't logistically possible.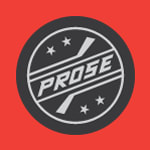 Have David Ayers available as an emergency backup to every team except the Leafs
As long as David's OK with it and the Toronto Marlies are fine with losing their Zamboni driver who beat an NHL team, I'll allow it.